Is email still an effective channel for marketing? Absolutely. Nearly everyone has at least one email address (many have multiple) and as a society email has become a very big part of our daily lives.
Email marketing is still one of the most effective marketing strategies and should be an essential part of any company's marketing strategy. As other marketing avenues change, email marketing remains one of the easiest and cost-effective ways of marketing. Email marketing is an effective way to connect with the leads, nurture them, convert them into customers and retain them for the long haul.
Build Credibility and Authority
When someone joins your email list, they want to hear from you and learn from you. First impressions matter and so you must deliver on your promises — if someone opts in for a guide, you must deliver that guide immediately. If that guide isn't delivered, trust is immediately lost.
You must set expectations early on in order to allow subscribers to know when you'll be communicating with them and what types of communications they'll receive. The most important part of building credibility and authority is remaining consistent. If you stop emailing over a long period, you've lost a portion of your audience's attention and you'll have to start over.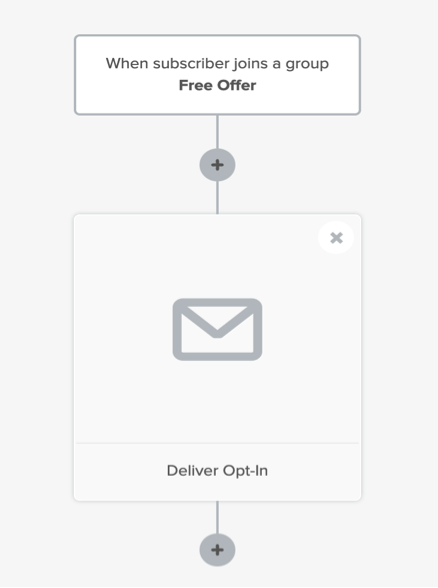 How an email can be immediately sent once information is captured in MailerLite


While you're building your credibility and authority, your audience is also getting to know and like you better as a brand. The more they like you, the more likely they are to buy from you over your competitors. You just have to keep your communication honest and authentic and show your expertise in your domain.

Finally, in order to build authority with email marketing, you have to provide value. There is a fine balance between both building a relationship and driving traffic to your website for sales. Every email you send, can't only be "buy my thing" but needs to be packed with value, knowledge, and insight into your niche.
Increase Conversions

Sending an email campaign in Mailchimp


Email marketing can assist with increasing conversions therefore increasing your revenue.
For example, when you have a new promotional campaign, you can see who's interested in your product and classify those who've clicked on the links in your emails as a "hot lead." Then towards the end of your promotional period, send all "hot leads" who still haven't purchased additional personalized emails.
Another way to increase conversions is through another targeted campaign such as an abandoned cart sequence. This is an automated email sequence that is triggered when someone leaves an item in their cart without purchasing. This provides another opportunity to convert anyone on the fence or if they got sidetracked during the purchasing process.
You can also increase sales by making personalized recommendations to previous customers for similar products.
Cost & Time Efficient
Other marketing channels for mass communications require a higher monetary and time investment in order to get started. Creating a billboard, producing a commercial, or even crafting postcards for direct mail is very costly and time consuming to launch.
However, email marketing only requires a small investment of time and resources to develop content and continues to stay cost efficient for sending emails to a large number of subscribers.
Email marketing has been proven to be one of the most cost-effective forms of marketing available to business owners and repeatedly has a higher Return on Investment than other marketing channels. A report from Litmus explains that for every $1 marketer spent on email marketing, they receive an average of $36 return, which is greater than any other channel.
As a business owner, you want your marketing budget to work for you and produce favorable outcomes. With social media's ever changing algorithms and becoming more "pay to play" for businesses in order to get in front of their audience, email marketing remains one of the best ways to reach your audience.
Email marketing is far from being dead and with the right email strategy to generate new leads, engage prospects and customers, you'll be on your way to making email work for. Finding the best email marketing software for you can be tricky. Check out our review of some of the top email marketing platforms here. In a nutshell, once you choose an email marketing service provider that suits your needs, you'll need to create a compelling reason for target consumers to join your mailing list and send regular targeted and personalized communications to your list.