Passwords are the keys to our digital lives. They provide us with access to our email, social media accounts, and other online services. But passwords can be difficult to remember and hard to keep track of. A password manager is a software that stores all your passwords in one place so you don't have to remember them or write them down on a piece of paper.
Password managers are an essential tool for anyone who wants to protect their data from hackers and cybercriminals. They also help you follow best practices for password security such as using different passwords for different accounts, not reusing the same password across multiple sites, and changing your passwords regularly.
By using a password manager such as LastPass, 1Password, or Dashlane, you can have one central location for all your secure passwords while only having to remember a single master password.

Since launching in 2008, LastPass has quickly become a fan favorite and has supported over 25 million. LastPass has a few data breaches on the record, some not impacting customer data. (At the time of writing this, a new breach was recently announced).
Features: multi device syncing, easy sharing with other users
Emergency access: You can add multiple emergency contacts and set a wait time period. For example, if an emergency contact requests access to your account, you have 48-hours (or how long you set) to accept/deny the request. If the request isn't denied upon the end of the time period, access is given to the emergency contact.
Password Generator: The password generator offers 3 password types to be generated – "Easy to say", "Easy to read", and "All characters", which is completely random. Additionally, you can determine the length of the generated password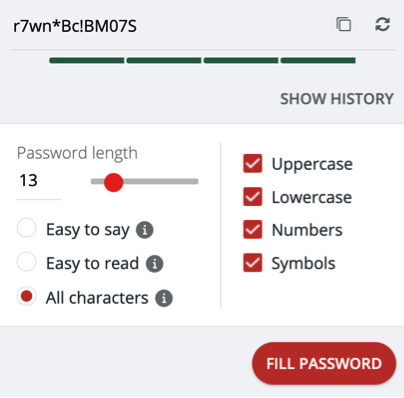 Dark Web Monitoring: Dark web monitoring continuously checks your email addresses against a database of breached credentials and immediately alerts you if they have been compromised.
Support: No live chat and slow to respond to tickets.
Limitations: When using Lastpass Teams or Lastpass Families, you can only be a part of one Team/Family and then you can't join another. People can still share individual passwords with you but you won't be able to join multiple teams/families. Additionally, if you want to upgrade between account types it becomes hard to easily do so without support intervention/canceling and other.
Overall
LastPass is one of the most widely used password managers available on the market today. It initially gained popularity and is an easy pick for many due to their initial free plan. But up until recently, they started to reduce the features within that tier level – now only offering access on only one device. LastPass has had a few more security issues and breaches than its competitors despite following similar security protocols.

1Password stores your passwords in Vaults, instead of folders like its competitors. You can have a vault for each major area of your life: personal, business, etc. Additionally you can share either a single password, or an entire vault with people. Unlike Lastpass, where you can't be a part of multiple Families or teams on the same account, 1Password makes it easy to have access to multiple vaults from different teams/accounts.
Features: 1Password can autofill time-based one-time passwords (TOTPs) for other services that support multi-factor authentication
Emergency Access: Upon account creation, you're given an Emergency Kit to download and save if you ever forget your password and can't login. If you're on a team or family plan with additional admins on your account, those people can help you restore your master password. 1Password doesn't have a password inheritance feature, if something were to happen to you.
Password Generator: 1Password offers the most robust options when it comes to generating passwords. It allows for Smart, random, memorable passwords or even a Pin code. The memorable passwords are easier to remember since they are multiple random words strung together by a special character.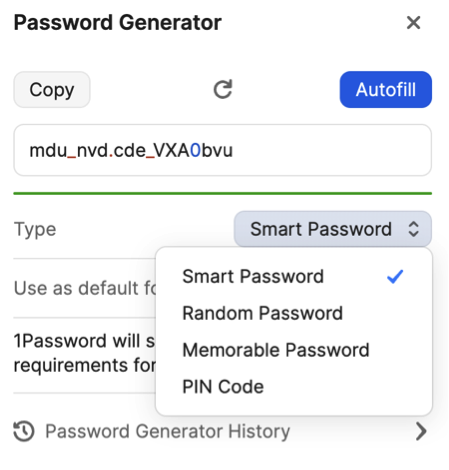 Watchtower: This feature checks for password strength, data breaches, and credit cards that expired and alerts you.
Travel Mode: Remove sensitive data from your devices when you travel and restore access with a single click upon return.
Temporary Sharing: Most password managers allow you to share passwords, however 1Password allows your link to automatically expire after a time period that you set (one view, an hour, a day, 7/14/30 days). Additionally, you can set it to anyone with access to that unique link or specific email addresses you've set
Overall
1Password is a strong contender for password management solutions. It's competitively priced and includes a range of features. This is a great option for those who travel a lot or have a business and need to ensure their team members can quickly and securely access sensitive information.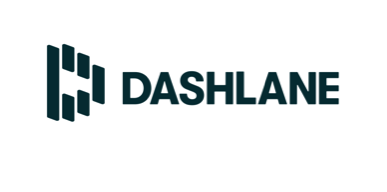 Dashlane is the only US-patented password manager and they stand by their claim to have never been breached. Dashlane's simplistic interface makes it easy to use for many.
Features: Advanced form filling (name, email, additional contact information, credit cards, etc.), Secure storage for notes (IDs, passport numbers, wifi passwords, license keys)
Emergency Access: Until recently they had this feature, now they recommend exporting a secure file to share with others and storing it in a secure location and to keep that file updated every so often as it's a static file and passwords can no longer be accurate.
Password Generator: When using the password generator, it defaults to passwords with 12 characters, but you can also change the length, use only numbers or letters if you prefer instead of symbols. Currently, Dashlane's password generator does not create pronounceable passwords.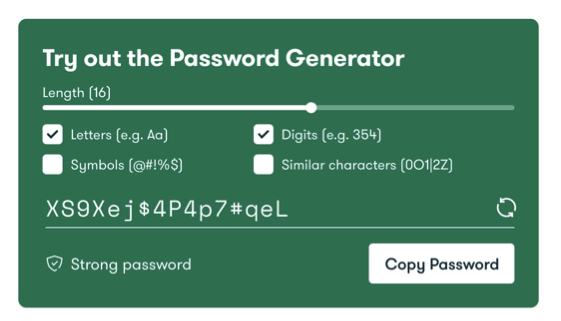 Password Changer: This feature allows you to quickly and automatically update all of your passwords that are unsafe without having to manually login to each account.
Dark Web Monitoring: Dashlane continuously scans the dark web to check your email addresses to ensure it isn't compromised in a breach.
Built in VPN: If you're on the go using public Wifi, you can connect to Daslane's VPN to secure your browsing.
Support: Chat and email support on every plan.
Limited Free Plan: The free plan is limited to access on a single device. This means if you use it on your laptop, you won't be able to access your passwords on your phone on this plan.
Overall
Dashlane is a good option when it comes to Password Management tools. Dashlane offers a wide range of functionalities across its product tiers, especially if you upgrade to the paid versions. However, some of Dashlane's business products are quite expensive when compared to other password managers.
Password Managers are a necessity to keep your information secure. Most password managers have similar features such as being able to generate secure passwords and have the ability to store sensitive information. The main difference comes into how you intend to use it, if it's for personal use only, with your family, or to use within a business. These different use cases will help determine what additional functionality you'd need to make a decision on which platform to ultimately choose.