This edition of the Marketing Automation Report will cover some of the software Chris is currently using to increase his productivity, how he's using them, and if he recommends them for your business.
As the founder, Chris is always looking for software to not just aide in deploying automated systems for businesses of all sizes but also tools to help with efficiency of productivity. Software that Chris has continued to use time and time again, daily, to help him produce results for himself and the marketing professionals he mentors and coaches.
Also, here at Automation Bridge want to send our extended thoughts, prayers, and condolences to any reader and/or subscriber that has been negatively impacted by the Coronavirus that has taken our nation by storm. Please take some time and listen to the latest podcast response to this pandemic we are all facing here.
Staying Organized with Notion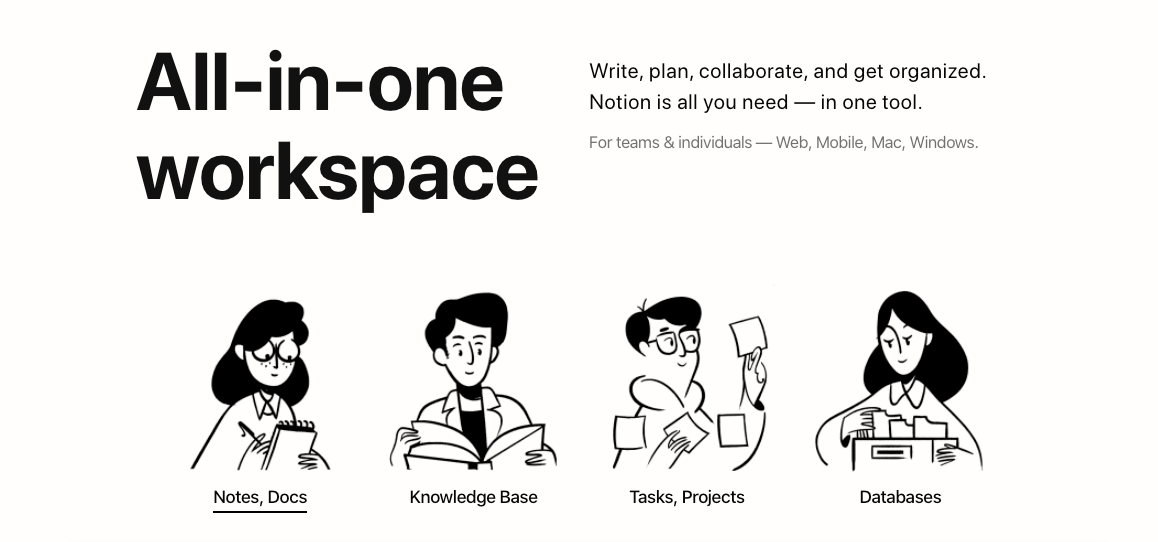 I was trying to remember who referred Notion to me and I believe it was my buddy Brandon Shelton, Founder of LeadShield. He mentioned it in a post asking for project management guidance and I decided to check it out.
Let me admit, it did take a bit for me to understand the tool and what I would/could use it for. After watching a few YouTube videos of other people's digital setup I figured I'd give it a try. Now…the tool is indispensable. I just upgraded to a paid account because I was using so much data.
Best way to describe Notion is…
The note taking flexibility of Microsoft OneNote
The forever storage of notes of Evernote
The database functionality of AirTable
And the resourceful functionality of Wiki
How I'm currently using it
"Intranet" to store and easily access all files for Automation Bridge. This helps me to easily locate files as needed and get new freelancers up to speed quickly with giving them single source access to all important files
Maintaining the All Systems Go! podcast. I use the table/database feature as I have done with AirTable in the past. The reason I like to use Notion is that every database record can also be expanded to be its own page. I use these pages to outline each episode
Quick Notes and Ideas. The mobile app is VERY functional and loads quickly so I can capture ideas on the go and easily organize them for my team to do whatever is needed later
Overall organization of all my files. It's the single place I go to in order to access content quickly
What it's missing
Integrations. Currently, Notion has zero Zapier integrations (will keep an eye out) and I am not aware of any integrations outside of Zapier. It's a huge limiting factor for me but the tool is so functional I can look past it and use other tools for the time being.
My Rating: 💪🏾💪🏾💪🏾💪🏾
Your efficiency is correlated to your organization. Especially in the digital age. Do yourself a favor and use Notion to help you get organized. If you're anything like me, I rest a lot better knowing my digital assets are all organized, easy to find, and in order. I'd give it five muscles if it had the ability to integrate with other software.
Link: Notion.so (I receive credit I can use towards free months of Notion if you sign up for free via this link)
AirTable Remains Amazing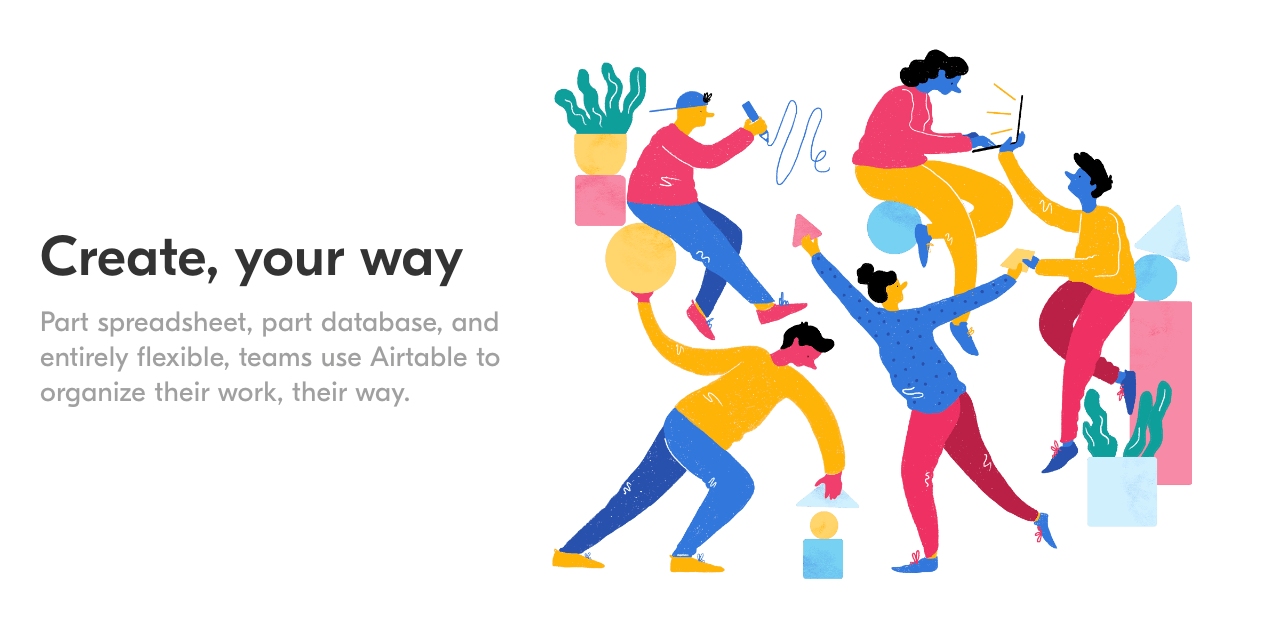 I can't say enough about AirTable. Again, I was frequenting a thread on social media asking about project management tools you cannot live without (see a pattern here) and quite a few folks mentioned AirTable. This may have been close to a year ago.
I decided to try it out and initially couldn't understand why I would use it instead of a Google Sheet, Asana, or Trello. I decided to start using it to manage the ActiveCampaign Podcast I was hosting at the time and learned to love it. Like most tools I use, once I get comfortable using for a certain outcome it's easier for me to start to understand other ways the tool can be used.
AirTable was an absolute game changer for me because it allowed me to automate more of the podcast production cycle since I didn't have any help to publish the podcast at ActiveCampaign. I could update a record and it would automatically move a deal to the next stage and the other way around. It was beautiful and allowed me to remain a team of one producing a podcast for an entire company. This was all done via Zapier integrations (unlike with Notion).
The best way to describe AirTable is…
The presentation of a spreadsheet
Functionality of a database
It's like Microsoft Access and Excel had a startup baby
Since my departure from ActiveCampaign I have expanded my use of AirTable as I have applied it to more areas of my business. I don't just use AirTable internally, I mandate any company I consult with and anybody I coach to use it as well. I haven't received a single complaint. Let me say, it takes a bit to learn how to configure databases to function how you desire but it's well worth the time to figure it out.
How I'm currently using it
Managing ALL of my projects and my clients. It's not the only tool for managing projects but it is my primary and most of the times there is no need for other tools.
Creating segments for CRM management. This is where the relational record feature comes into play. This is a VERY unique strategy of mine that I reserve solely for marketers enrolled in my Mentorship or Accelerator Program.
Organization of blog content
Yearly planning. I use one AirTable and multiple sheets/tabs for annual, quarterly, monthly, and weekly goals.
Link creation. Works great for affiliate tracking and paid media to create and organize the various url structures required to properly track performance
There are many more but I'll stop here at five.
What it's missing
Viewing AirTable on a tablet or mobile device is pretty useless. I'm shocked that they don't, at least, have a desktop-ish view available for tablets. Eventhough I have the app installed on both my smartphone and iPad, I never use them as they have proven to be less than functional.
My usage rate would increase even more with an optimized mobile experience.
My Rating: 💪🏾💪🏾💪🏾💪🏾
I've mentioned this software in previous reports, on the All Systems Go! Podcast, and probably in casual conversation if you've ever spoken withe me professionally. I highly recommend AirTable, but they get a muscle removed for their lazy mobile experience.
Link: AirTable (I get monthly credit to upgrade my Workspace(s) if you sign up for free via this link)
Headliner for Podcast Graphics
When I launched my podcast I needed a way to create promotional graphics. Specifically the audiogram type like shown below:
Initially, I tried Headliner but found it a bit difficult to figure out immediately (I was pressed for time at the moment). So I ended up going with a much easier to use software called Wavve. It handled the job well and I experienced great customer support. However, when I needed to create multiple variations of graphics for a single episode this software fell short.
Mainly due to how they price their plans. Each plan has a limit on the amount of minutes you can upload (unless you go Pro at $50/mo). That fact along with another friend, whose opinion I trust, mentioned Headliner as an option so I tried it out.
Second time was a charm. I found my way around the software pretty quickly and was able to create templates for all social platforms using their built-in template setup. Plus, the pricing beat Wavve by a long shot. Not to mention, they offer more default templates and features than Wavve.
And did I mention they have a mobile app you can use to share your finalized projects to social media? That was a very pleasant surprise as that feature wasn't on my required list and Wavve has no way of sharing anything to social media.
How I'm currently using it
Audiograms to share snippets of podcasts via social media
Audiograms for uploading full podcast episodes to YouTube
Closed captioned videos I post of myself on social media
What it's missing
I'm going to nitpick here (I feel bad already as this is almost an unrealistic expectation), but I'd like to see an improvement on captions. They do a good job out of the box. But you will definitely need to proofread or have someone on your team proofread before finalizing.
My rating: 💪🏾💪🏾💪🏾💪🏾💪🏾
This app gets it right. All the way right. So many little features in here that are useful and the workflow is solid. Glad I have added this software.
Link: Headliner (I get a week of their Pro account, and you get 2 weeks when you sign up for free via this link)
Other Productivity Software I'm Using (and enjoying)
This, of course, is not a comprehensive list of all of the software and tools used to operate Automation Bridge but I wanted to provide some insight on tools I'm using to help build automated systems for businesses.
The process of implementing systems and automation is just as important as the result itself. I have to enjoy the process in order to get excited about the result. The software listed in this report helps me do just that.
Lastly, if there is a tool you use for your daily workflow that you cannot live without please let us know in the comments below.
Ready To Become A Marketing Automation Insider?
Join hundreds of entrepreneurs and digital marketers who receive monthly tips and strategies on how to leverage marketing automation delivered straight to their inbox. Never miss an update and stay "in-the-know" with this emerging space.