Capturing information online is often referred to as the "front door of your system" by Chris as he teaches and instructs digital marketing professionals on how to automate their lead generation. However, all tools handle this process differently which it is why we are highlighting the tools that get it right, and those that don't.
Though Chris has high expectations and specific requirements for all of the tools he uses, reading through is decision making process and grouping of tools below will help marketers at any level. In the end, you will need to determine a tool that integrates with your system the way you are comfortable with.
Below, you will find five categories for lead generation tools to fall under:
Stay Away – avoid these types of integrations and tools that use them at all costs
Could Be Improved – have to pay attention to the details and read the documentation
Good/Standard – the most common means of integration
Better Than the Rest – provides additional functionality that makes integration easier
As Good as it Gets – Chris' preferred integration 100% of the time
It is important to note that ActiveCampaign is being used as the baseline CRM for each category.
As Chris states…"The quality of your systems will not exceed the quality of your integrations".
Happy reading!
Stay Away (List Only)
The most legacied approach is to add someone to a list when they subscribe. Taken from the ancient chapters of email marketing this is common to most new and seasoned marketers alike.
Although well known, also known to be limited. Especially for marketing automation.
I strongly dislike platforms that only offer you to subscribe to a list upon capture because it is a very outdated approach. It requires the creation of a new list every time you have a new capture point. The good thing is that I don't know of, or use, any marketing automation platforms that only have this means of adding contacts.
If they did I would recommend to NEVER use such a tool.
You will find this type of integration in email marketing platforms such as:
MailChimp
ConstantContact
Aweber
Could Be Improved (Custom Fields and Tags)
This approach is classified as such due to its inability to scale across all platforms. The reason being is how marketing automation tools handle lists (or lack thereof).
For instance, Ontraport, Infusionsoft, and Hubspot all allow contacts to exist in their databases without being subscribed to a list. In fact, lists don't exist in any of those platforms. ActiveCampaign, however, does have lists.
This type of integration requires an additional step within the automation to subscribe a contact to a list. This introduces an easy failure point as many marketers (especially beginners) will forget to do so and don't realize that every contact must exist on at least one list in AC.
A tool that uses this type of integration is TypeForm.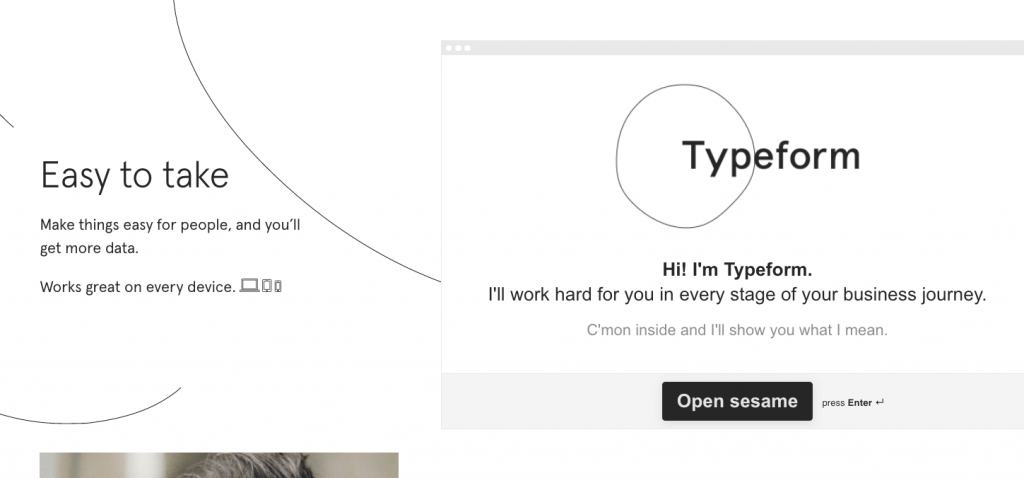 At first it was exciting because you could sync all of the data collected from TypeForm directly to AC custom fields (the field(s) have to already exist in ActiveCampaign in order to sync. Unlike Gravity Forms that will create the fields if they don't exist).
Upon setting up the integration I realized there was no way to determine which tag to add to contacts upon submission or add contacts to a list…which will confuse people who try to set this up initially without thoroughly reading through the documentation. Upon doing so you will learn there are two system generated tags added to each contact upon submission and you have to subscribe them to a list within an automation.
Your other option is to use a start trigger that looks for a custom field change and then subscribe them within the automation and add the specific tags you desire.
The fix…TypeForm just add the ability to determine a specific tag for each form submission instead of forcing people to rely on the system generated tags.
Other tools that have this type of integration:
Given the power of TypeForm this is by no means a deal breaker. It does, however, require some expertise above beginner level to figure out how to properly integrate it with ActiveCampaign correctly.
Good/Standard (Custom Fields, Lists, or Tags)
The most standard, and widely adopted means of integration. It allows you three types of data collection. I find myself using the tools that fall into this category less over time unless I have to mainly due to the requirement of adding them to a list upon submission.
Demio is a tool that I have continually sung praises about that uses this type of integration. I know both founders personally and love everything they have done with the platform since its inception. Everything except the most recent decision to remove "Add to an automation" as an action for webinar attendees (and non-attendees). For the life of me I cannot think of a marketing use case that makes sense to remove this functionality.
It is the first time I've truly been disappointed with the software and considered using EverWebinar instead since the feature Demio removed was one of the main considerations I had to use Demio over EverWebinar. I know companies don't always get it right, but this is a decision I wish they never entertained or put into place. Major leap backwards for me.
Demio, you had a really good thing going. Hopefully you can add that feature back.
Other tools that have this type of integration:
Thrive Themes
Elementor
Demio
ClickFunnels*
Gravity Forms
WebinarJam/EverWebinar*
Kartra (haven't used this software yet)
Kajabi
* Custom field limitation. They do not pass over any custom fields beyond name and email.
Better Than the Rest (Custom Fields, List, Tags, or Forms)
This has been my favorite integration method over the years. It is the addition of submitting a form via 3rd party as if they filled out the form natively to your marketing automation platform. I started using this at Leadpages with Infusionsoft and have continued to do so with ActiveCampaign.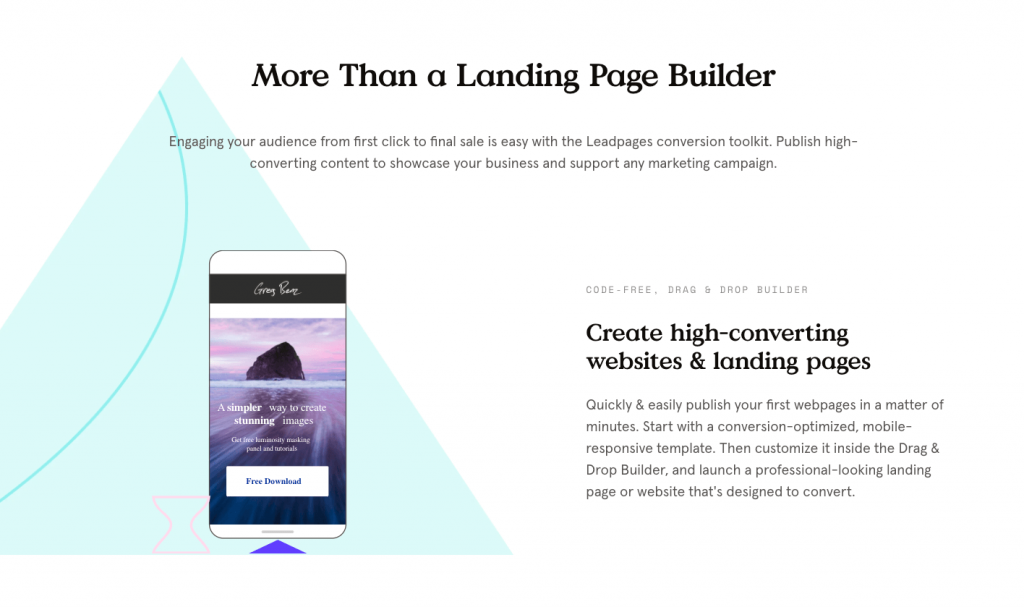 I always find it as a pleasant surprise when I find a platform that allows this via their integration as most do not take the time to do so. The reason why I'm such a huge fan of this integration is that it can (by way of integration) import all of the custom fields you have added to your form in your platform and allow you to style and modify the form in the 3rd party platform.
For instance, let's say you built a form that has name, email, phone number, and a radio button option. Once you import it into Leadpages you will see that it has pulled in all of the additional custom fields you added to your form when you created it. Even better, Leadpages can make any field on your form into a hidden field AND pre-populate it via url parameters.
On the marketing automation platform side, you can use the "Submitted a Form" action as a goal or start trigger. If you're platform is list based like ActiveCampaign, the form submission also serves as subscribing them to a list.
Other tools that have this type of integration:
* Custom field limitation. They do not pass over any custom fields beyond name and email.
As Good as it Gets (Custom Fields, List, Tags, Forms or Automations)
Ladies and gentlemen…the best of the best is here. This is, hands down, the best integration I have every experienced. It introduces my most favorite integration option of "Add to an Automation" (for Infusionsoft it's "Start a Campaign").
This a type of integration that often serves as the ultimate consideration if I'm looking at two tools that perform similarly. I prefer this integration so much that I will use Zapier over any of the above mentioned integrations for the flexibility.
Through this integration and upon information being submitted, all custom field data is sent over, any tags you created are sent over, and the contact is added to the appropriate automation. This is a full service integration folks.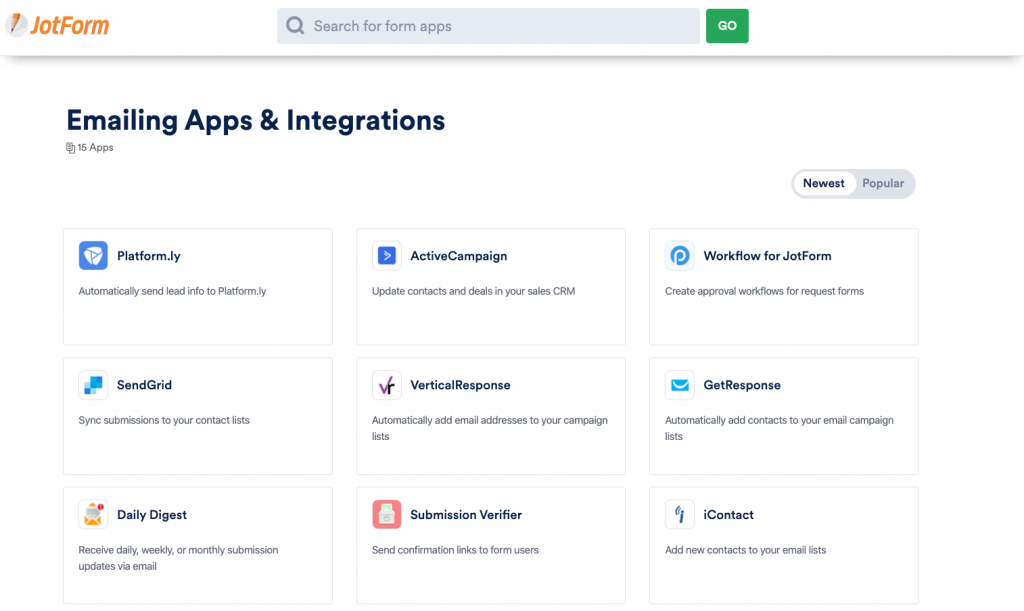 Though all the tools below do this well, I want to highlight JotForm because they most recently added ActiveCampaign as a direct integration and did it right their very first time. After being extremely satisfied with their native Infusionsoft integration I was hoping when they announced their ActiveCampaign integration it was just as good. To my surprise it's even better.
When someone submits a JotForm you can do the following:
Subscribe to a list
Add tags
Add notes
Add to an automation
Add to a deal, update its owner, and add it to the appropriate pipeline and stage
Yes, you read that correctly…#5 is why this is a full service integration. They cover all bases beyond the basics. If a platform is going to take their time building out an integration (which JotForm did) at least make sure you do it right. Not to beat on TypeForm but could you imagine the power of their forms with a powerful integration like this? JotForm has definitely set the bar.
Other tools that have this type of integration:
JotForm
ThriveCart *
ConvertFlow
ConvertBox
Zapier
* Custom field limitation. They do not pass over any custom fields beyond name and email.
Closing Remarks
There are other considerations I take into account when deciding on which tool to use to capture information such as:
Ability to populate fields from variables in my browser url
Pull my tags and display as a dropdown vs typing the tag name in manually
Conditional thank you pages based on information collected
Progressive profiling or the ability to hide fields previously collected
Onsite display ability. How easy is it to integrate a form on my website
There is a glaring question to be answered after writing this report. Do marketing automation platforms need to use lists? In each case above it was either an additional step, nuisance, or bypassed all together. I'll let you be the judge.
Feel free to voice your opinion or mention a tool I missed in the comments below.