As great as Zapier is for integrating your 3rd party tools, sometimes it doesn't handle everything a business needs. That's where Integromat steps in. If you have tried Zapier but find that you are missing some key integrations, mainly when it comes to using Team driven tools, then this Marketing Automation Report is for you.
We first talked about Integromat in the Marketing Automation Report Issue 48. It was a brief introduction to this Zapier alternative.
Can Handle Team Operations & Much More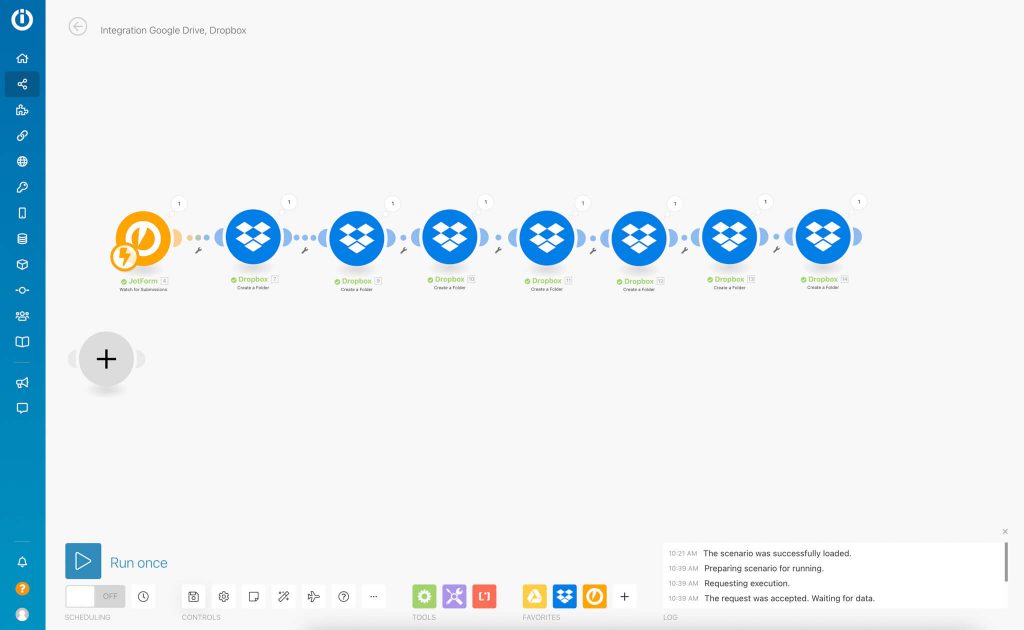 What brought me to this tool in the first place was when I was working on a client project and couldn't get Zapier to pull the folders I needed from a Dropbox account. My client and I spent a good day trying to figure out why old folder names that didn't exist anymore were being pulled in.
Finally, I decided to dig a little deeper and found out that because this client was using Dropbox for Business that Zapier did not have that capability yet.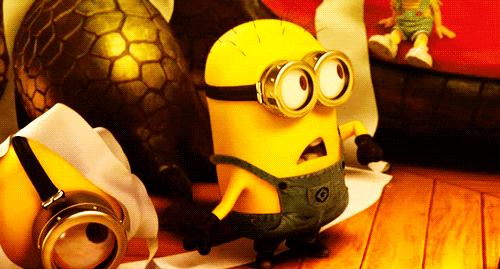 Yeah, that's what we said. With most businesses using this it was a huge ball drop by Zapier. So I started searching for a solution that I could use with Dropbox for Teams specifically because that was what was most needed at the time.
It took me less than 10 minutes to verify that I could connect and see the correct Dropbox folders and then set them up. I was even able to add notes for the client.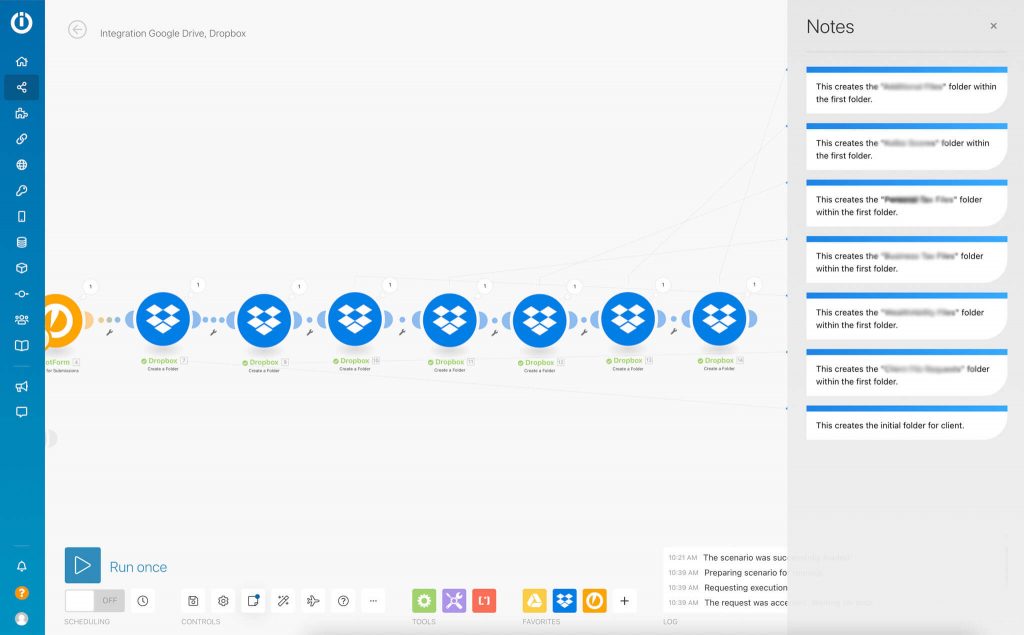 Integromat also has the option of using iterators and aggregators to further help you send your data to the right places. You can also schedule scenarios to run on specific days and times.
Templates: You Don't Have To Start From Scratch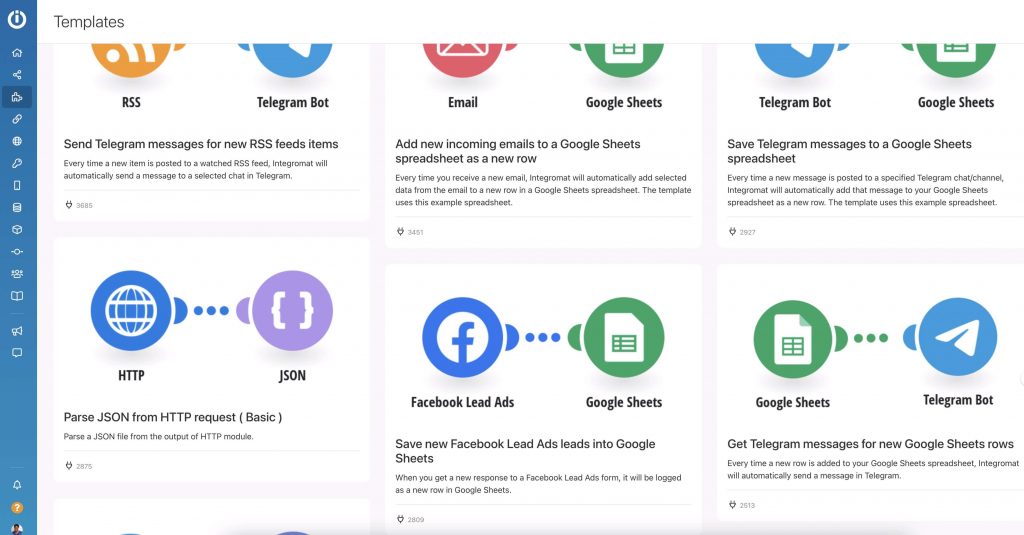 Another benefit of Integromat is they have tons of templates that you can use to get started. If there's an automation you need and you just don't know where to start, don't start from scratch, see if they have a template for it.
For example, say you need to automate getting your Facebook Lead Ads into Google Sheets, but not sure how to set that up from scratch. No problem. Integromat has a template that will get you started.
Once you select the template you are able to use the predefined settings or customize it to fit your own needs. All you have to do is connect your accounts and you are ready to roll.
They have so many templates that you are able to filter by apps that you need or want to use to only see just those templates and choose what you need.
More For Less
I was pleasantly surprised to see that there was a significant cost saving with Integromat. There was a lot I can do on the free plan, but even if I went to their lowest-paid plan I would still get more than I would on Zapier's lowest-paid plan.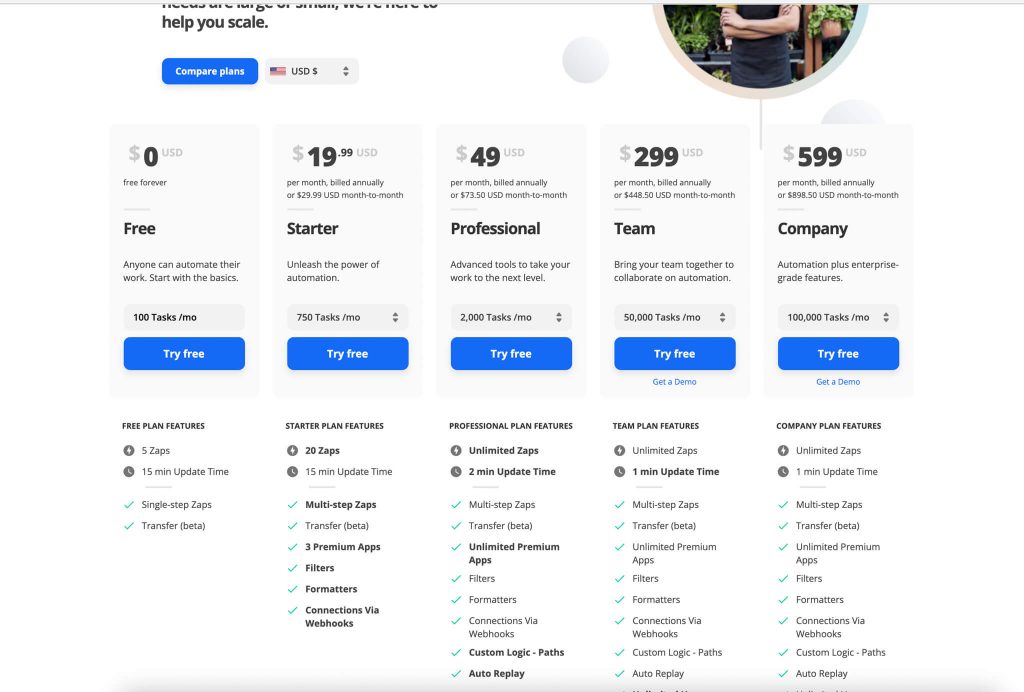 Integromat charges by the operation and can therefore offer a lower price point. Zapier charges by how many zaps you have and tasks performed.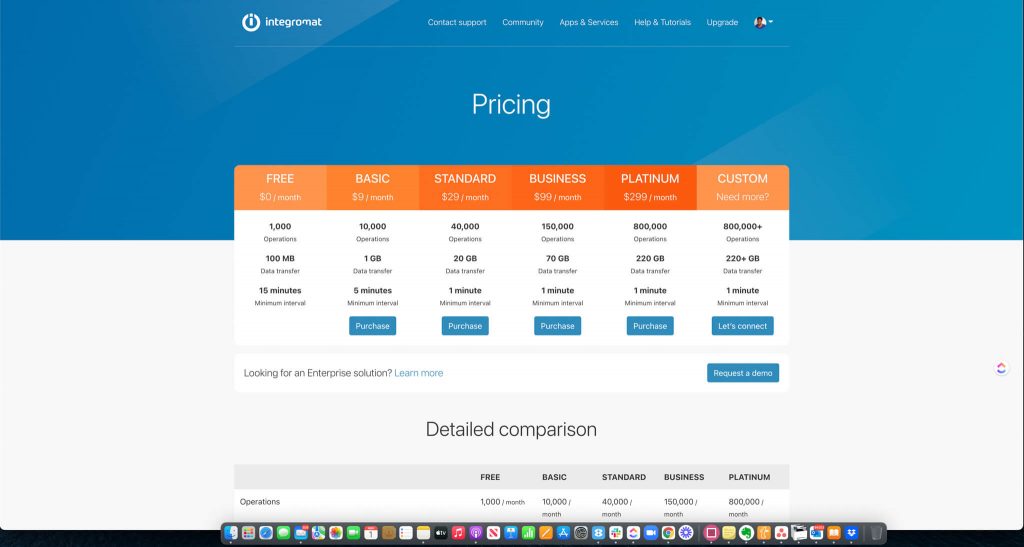 There Is A Learning Curve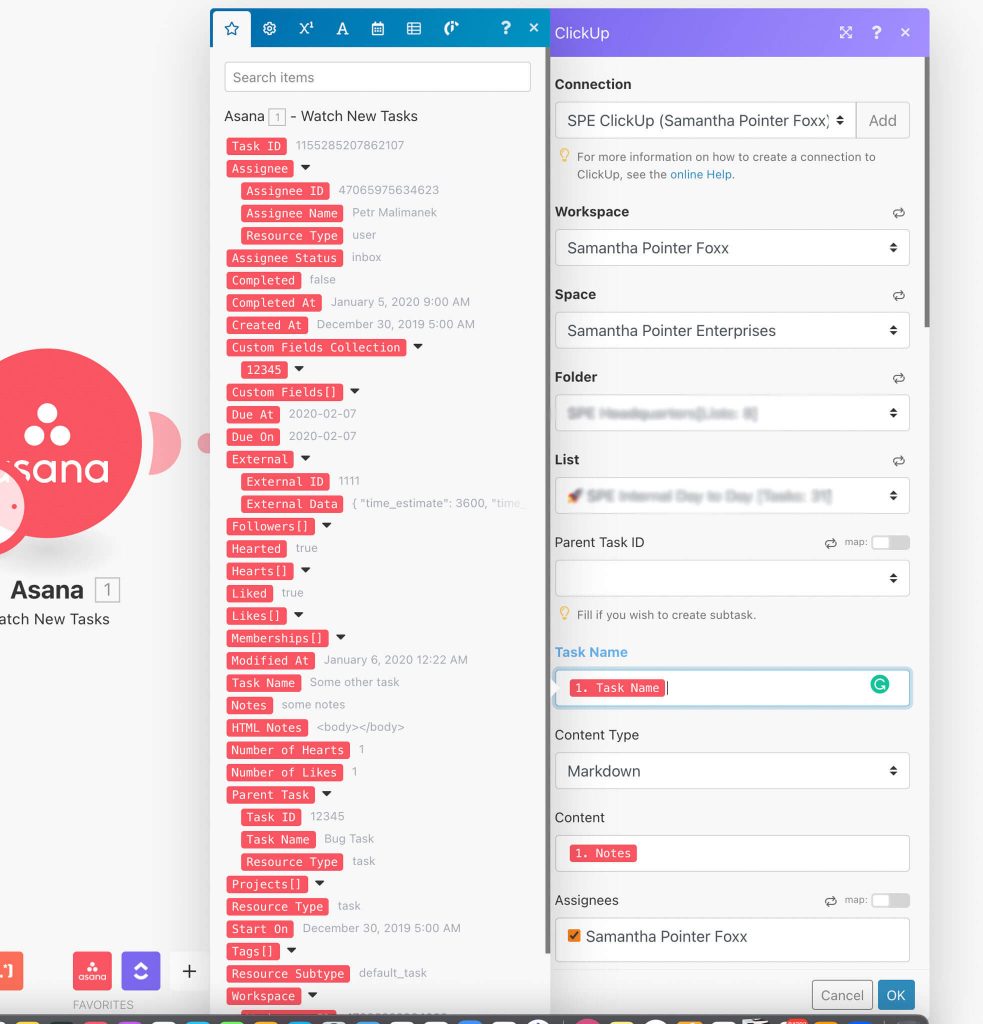 You may be used to how intuitive Zapier is when it comes to connecting apps together. Well not so with Integromat. As powerful as it is, you will be thrown off initially with how technical some aspects of connecting and mapping your tools can be.
For example, in Zapier if I wanted to map the information I pull from a blog post to Airtable, I would just go in and connect my WordPress blog, have it look for the published post and then connect Airtable and map it to the base I need it in.
Well with Integromat the first thing is I have to install their plugin to my WordPress site just to get an API key to use to connect it. I don't necessarily need or want another plugin cluttering up my website. Plus the reviews for the plug-in are not great.
With Zapier all I had to do was log in with my username and password to connect my website. A much easier and smoother experience for me.
Like I mentioned before, the mapping can be a bit overwhelming because of how they pull in data and display it for you to choose. If you don't initially know what you are looking for or what they are pulling over you could spend hours trying to figure it out.
With all of that being said, Integromat does have an extensive knowledge base and video tutorials that are nicely organized to get you up to speed quickly.
Closing Notes
All in all, Integromat is a solid choice when you need more powerful integrations and you use Team-based services. You get more scenarios that you can run on the free version than on the lowest paid tier for Zapier. They also have an extensive lineup of apps that they connect to. Just be aware that there is a learning curve. So plan on spending some time playing around in the tool and bingeing some tutorial videos to get up to speed.
Are you an Integromat user? Or will you be giving Integromat a try? Let me know in the comments below!
Ready To Become A Marketing Automation Insider?
Join hundreds of entrepreneurs and digital marketers who receive monthly tips and strategies on how to leverage marketing automation delivered straight to their inbox. Never miss an update and stay "in-the-know" with this emerging space.