Software discount season is upon us. I've been patiently waiting for as many of my top apps to announce their pricing before creating this post. Below I have compiled a list of software I'm using (and swear by), software I'm strongly considering to start using, and a few others that don't have any discounts but are still worth considering.
These recommendations are targeted to marketing automation professionals (I call them Automation Service Providers) that focus on using the best software to scale a business through automated systems building. Remember, the level of automation you can achieve is reliant on the quality of software you select.
Software I Use
Many of the software listed below have been discussed in the premium podcast if you're interested in my personal experience with the software and detailed breakdown of why I chose to use it in my business.
Jotform

Simply put, this is my go to software. It is extremely flexible and has a built in integration engine that almost mirrors that of Zapier. Meaning I can integrate and send my form responses to ActiveCampaign and AirTable from one form without the need of a single zap.
A few ways I'm using it:
Send podcast guest requests to AirTable (where I have all types of other automations setup)
In-take form to hide/show fields to more quickly qualify leads
Collect feedback from logged in users (hiding name and email fields AND pre filling them to keep my data consistent and clean)
As a marketing automator, you will enjoy features like conditional fields (and sections), conditional thank you pages, as well as the ability to make a TypeForm-ish, one question at a time, type of form. They are currently running 50% off new plans and upgrades so now is the perfect time to join
WP Fusion

If you're a WordPress user AND have the need to automate and integrate your site with ANY CRM software this plugin is a must have. Not optional…a must have!
Jack Arturo, the founder of WP Fusion, does an absolute stellar job in developing and maintaining this plugin. It connects not just with WordPress, but a variety of WordPress plugins (you're probably already using) and equips you with all types of syncs and triggers to send data to your CRM software from your website.
A few ways I'm using it:
To auto enroll new students in my course that checkout via a ThriveCart salespage
Send event data to CRM software every time a lesson or quiz is completed
Track how much of a video has been watched and send tags to my CRM software
Hide/show content on my website based on tags present in my CRM software
The mentioned above is touching the iceberg of all the marketing automation capabilities of WP Fusion and how I'm using it. They are running a 30% off promotion on new purchases as well as upgrades. Trust me, you won't be disappointed you snatched this offer.
Presto Player

Hats off to Adam Preiser of WPCrafter as his team is doing an amazing job with a library of well designed WordPress plugins. One of which is called Presto Player which is a WordPress based video player that rivals Wistia and Vimeo.
Calling it a video player is selling it short majorly because it has much more automation capabilities than any other video service currently being offered. Not just that, but since Adam has a deep understanding of the WordPress ecosystem he has built this plugin to integrate with WordPress in a way that doesn't disrupt your workflow.
A few ways I'm using it:
Tag watchers of a video when they start the video, and when they finish (these tags start automations in ActiveCampaign)
Add a call to action to capture leads inside of the video
Add a video to a salespage with muted auto-play and sticky scrolling
As you can see, for marketing automators you need a video player like this to give you more power to personalize your marketing.
Adam is currently running an amazing deal of 50% of all plans including lifetime (I purchased lifetime)!
Elementor Page Builder

Another WordPress plugin for consideration is Elementor. I use this plugin for practically all of my sites (for now) and it allows me to get beautifully designed pages with a lot of marketing capabilities built in. In fact, it's one of the reasons I no longer use Leadpages (although I have nothing negative to say about the software).
A few ways I'm using it:
Build personalized landing pages based on CRM information captured or source
Build one page landing pages for new business owners to prevent them from wasting money on a full website (usually use a pre-built template)
For every salespage in my business
I'll be honest, they recently updated their packages and pricing and it's a bit confusing to me as a long time user on a legacy plan. Their holiday deal is up to 30% off their plans (the higher the plan the higher the percentage off). Not as good as the previous deals mentioned but definitely one worth considering.
ScreenFlow Editing Software

Perhaps the most underwhelming discount is ScreenFlow. It is the video editing software I use when I need more power than my phone offers but less complication compared to Adobe Premiere or Final Cut Pro.
Their latest update makes everything that much easier to use and create really polished videos without being an expert video editor.
They're currently offering 20% off their software.
Software I'm Eyeing
A great marketing automator always keeps their eye open for new software to be well versed with what's available in the marketplace in order to always make the best recommendations. I personally don't like to recommend software I haven't personally used in a real life business case.
Below are a couple types of software I've been seriously considering for a while and a good Black Friday / Cyber Monday deal may just push me over the ledge to purchase.
Thrive Apprentice (and Suite)

Given my current frustrations with my existing LMS (mainly around reporting) Thrive Apprentice has been looking extremely appealing to me. I have purchased the plugin and had a chance to play around with it and it looks extremely promising as an LMS replacement for marketers.
I was surprised at how easy it was to pull off some advanced functionality and designs without writing a single line of code (HTML or CSS). So much so I'm not just looking at Thrive Apprentice as a LMS solution moving forward I'm looking at their entire Suite of products to use as my primary marketing stack.
Though I can't recommend this software from using it in a real business case, I've experienced it enough to feel confident to include it as software you should strongly consider. Thrive Apprentice is currently $97/yr and that price increases to $147/yr after Cyber Monday.
WiseStamp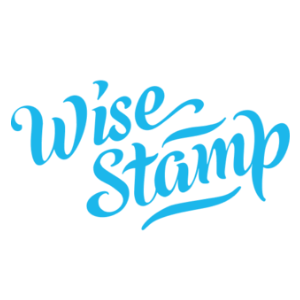 If you're looking for a nicely branded email signature to promote your business, products, and services WiseStamp is one of the top email signature software leaders for small businesses. I'm not a big email signature person but their Teams functionality makes it look enticing to provide a consistent email presence (and promotion) across an entire business.
I know a lot of people that use and swear by this software. Given the fact they are offering 50% off their Pro Plan, now may be the moment you've been waiting for to sign up for this software.
Their Pro plan usually costs $5.80/mo and this offer takes it down to $2.90/mo.
Others
A couple more for my techies out there.
That's all for now. If you come across an amazing deal for marketing, sales, or productivity software for marketers please leave them in the chat below to keep us all in the loop and not miss out on any amazing holiday deals.
** You should assume every link on this page is an affiliate link. This means I may receive monetary compensation if you decide to purchase any of the mentioned software. It's a great way to say "Thanks" if this article has been helpful to you.*
Ready To Become A Marketing Automation Insider?
Join hundreds of entrepreneurs and digital marketers who receive monthly tips and strategies on how to leverage marketing automation delivered straight to their inbox. Never miss an update and stay "in-the-know" with this emerging space.