GetResponse Automation Capabilities
I have always thought GetResponse is more of a direct competitor to Drip than any platform. Mainly because their automaton capabilities are similar and they both offer landing pages for around the same price point. Plus, they're both very much email marketing focused over pure marketing automation.
That being said a lot of platforms look good when you window shop but don't live up to the hype with regards to usability.
I'm at the point in my professional career where I could care less of the features you tote, show me how functional and easy to use your platform is.
This is where I think GetResponse fails. At first glance it looks pretty powerful. However, when you start trying to actually do something, it's not that functional at all. For instance…
I wanted to setup a simple automation that started someone at the beginning of one of my autoresponder sequences if they clicked a certain link in an email. Come to find out it's not possible using their built in action called "Move to Campaign".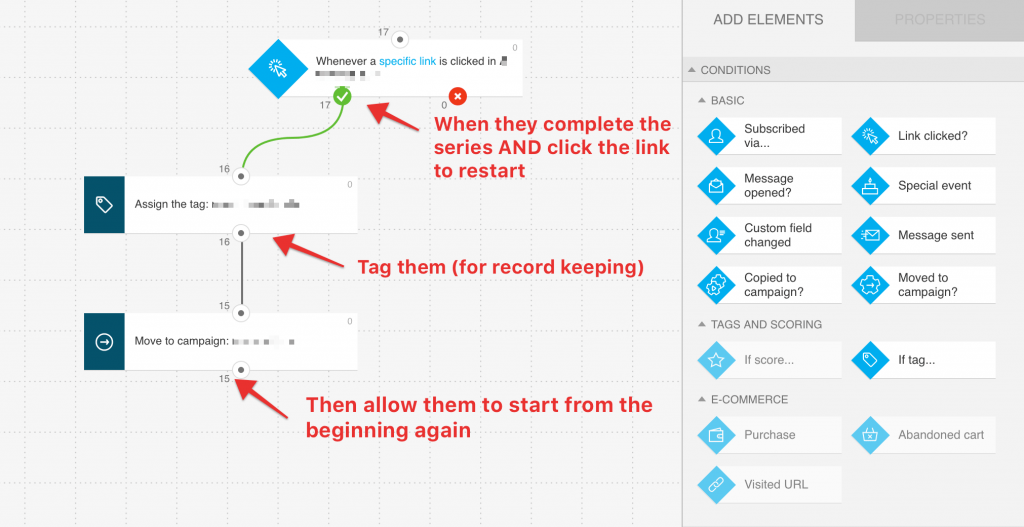 Their support told me I would have to move them to a different campaign then back to the original one to enable them to start from the beginning again. Since you cannot easily disable double opt-in for your lists I would run the risk of sending confirmation emails when they joined the second list AND when they came back to my original list. Yuck!
Hence I had to do it manually which was more than a hassle (and defeats the purpose of automation). Plus, their support pretty much turned mute on me (which has happened to me in the past and is really starting to bother me). Almost enough to cancel my long standing account with them.
Moral of the story, try it before you buy it.
Marketing with Zoom

My latest Zoom experience is another example of the importance of trying out software for your specific company needs. I cannot stress enough to bite the bullet sometimes and buy the software, see how it performs for your marketing, then cancel if you don't like it.
But please don't rely on online reviews from others (including myself) to dictate which tool you should use without being willing to give it a solid try yourself.
For instance, I've really been enjoying the ease of Zoom (for private coaching and 1-on-1 meetings) and everybody swears by the platform. However, for the specific marketing case of integrating it with a landing page platform (by way of Zapier) has been much more trouble than what it's worth. Mainly contacts not being registered for Zoom via my zap, 100% of the time, and I don't have to time to sit and troubleshoot with support.
I'd much rather use GoToWebinar or WebinarJam for live webinars that integrate easily with my CRM.
Testing Out Instapage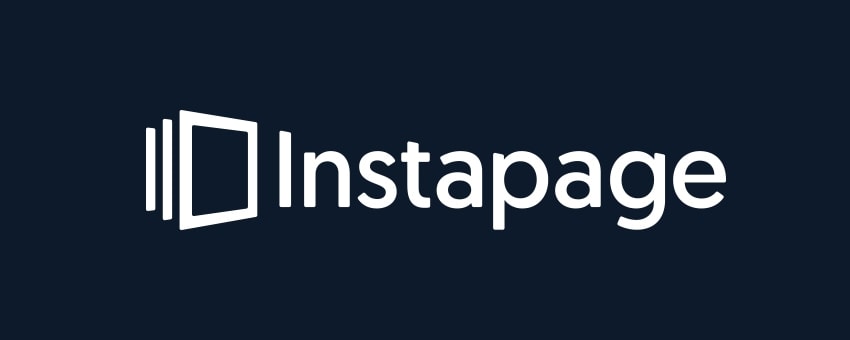 Recently got my hands on Instapage to give it a good run. For the most part I really like the platform. I think the integration with ActiveCampaign can be improved but there were a few things I think they did really well.
First is their positioning. When they first came out I felt like they were trying to compete with the Leadpages of the space. More accurately, the internet marketers. Now, from their website, you can see they are targeting marketing teams. I think this was a smart and well needed shift in positioning to keep then relevant in a highly competitive landing page space.
Next, I like the control of building your mobile view. I first saw this option while using UnBounce and hated it. I wanted the pages to be mobile responsive and just automatically adjust to the device. While I still prefer that behavior for my website, I'm a little more forgiving in landing pages.
Mainly, because when it comes to lead generation sometimes you want more control over the mobile phone view. You want to be able to do more than just "hide/show on mobile devices" for certain sections. I found this to be extremely easy (much easier than UnBounce) with Instapage.
Another REALLY nice feature is landing page personalization. It's so easy to do it's ridiculous (and fun).
Lastly, I like how easy they make multi step forms. I've seen this as a rising trend in the space. The ability to ask for basic information up front, then on the next page ask for more targeted information. It's native in Instapage, however I don't think they pass your information to your CRM until all forms have been filled out. Which would make it impossible to follow up with people who have completed the first form but not the second (that is a deal breaker for me). I need to test this some more.
The Future of Marketing Automation?
Landon Ray of Ontraport is running a live stream on June 5 about the new features they're launching. I'll admit, I'm out the loop of what they're up to over there (and have been for quite a while) but I'm interested to see what they present.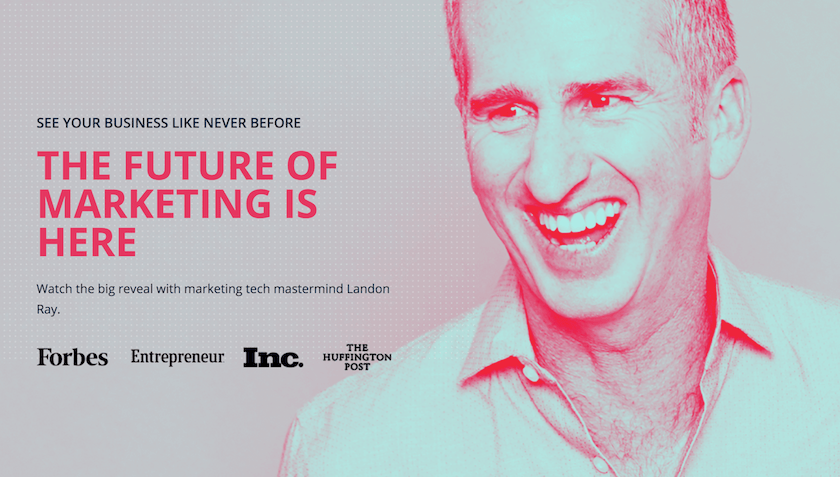 Will report back on that later this month.
What's interesting about Ontraport is I don't see a lot of people who hate the platform (at least not like prior Infusionsoft users). They either move on stating some shortcomings or they are fully satisfied with the platform. But rarely are there any "hate posts" floating around about them like other platforms.
Guess that should count for something right?
More updates…
This month ActiveCampaign launched a couple new really cool features: WooCommerce Deep Data, Calendar Task Syncing, and Attribution.
I recently updated my tools page to reflect my top choices of 2017. Make sure you check it out.
MailChimp launched their version of Marketing Automation. I'll just say this, it is not what they say it is. More on that later.
This is the first edition of the new monthly communication I'll be sending going forward. Aren't you excited? I know I am.
What tools have you had a good experience with lately (I forgot to mention how much I'm enjoying Thrivecart!)? How about tools that aren't living up to the hype (everybody has that one tool they wish they could return)? Share your "battle" stories below.
Ready To Become A Marketing Automation Insider?
Join hundreds of entrepreneurs and digital marketers who receive monthly tips and strategies on how to leverage marketing automation delivered straight to their inbox. Never miss an update and stay "in-the-know" with this emerging space.