The tools you use to power your business can often times be the difference between smooth success and rough failure.
Below you will find the tools that Chris highly recommends from his personal experience for 2018.
It's important to note that the tools below are listed for the small business owner (approximate annual revenue of $5M or under with a team size less than 10 employees and/or contractors).
Although some of these tools will work for larger enterprises, the recommendations for enterprise marketing software are not included below.
Marketing Automation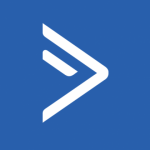 ActiveCampaign is my marketing automation platform of choice. I got introduced to marketing automation in 2010 from connecting with a fellow business owner in the Product Launch Formula forums. She was using Office Autopilot (now Ontraport). She asked for me to help her with it and in return she would help me with my marketing.
I really liked Office Autopilot…I mean a lot. However, most small businesses were using Infusionsoft. I had never heard of the platform so I kinda ignored it all. It wasnt until they updated their platform to Ontraport (and pretty much broke everything that was working) that I jumped ship and went to Infusionsoft.
Despite the huge costs to get started and the overly complicated platform I was determined to figure it out. And I did. Started landing bigger clients and eventually it opened the doors for me to build out the automated marketing systems at LeadPages. I really pushed the platform it its limits at LeadPages and the frustration of using it grew the more I used it (to be fair Infusionsoft was never really intended to be used for SaaS companies with huge email lists). Searching for an easier solution (see a theme here in my process?) I found ActiveCampaign. I believe the year was 2013 and nobody was really taking about them plus they were dirt cheap.
What got me to try out ActiveCampaign beyond the price was the fact they had a free Zapier account built into the platform. Which meant I could easily make it play with other tools. Nervous to jump ship from Infusionsoft I did as much testing as possible before importing my entire list.
Eventually, after not using my Infusionsoft account for months (I slowed down using it for my personal business while working at LeadPages) I got tired of paying $300/mo. After importing all my contacts and never looked back.
The platform was easy to use and extremely flexible (even though they didn't have tags when I first started using them). It took me a while to switch from building automations strictly in Infusionsoft. When I did, the world of Automation really opened up for me.
As of now, I wouldn't recommend any other marketing automation platform than ActiveCampaign for the small to mid-size business owner.
Start your free trial with ActiveCampaign
Checkout Pages

I could talk about this one all day. However, I'll try to keep it brief. Choosing the right tool to take payments has always been a struggle for me.
Finding the right system always proved to be more work than anticipated and more expensive than I desired. This reality was one of the reasons I went with Infusionsoft (it is an all-in-one platform). But the checkout pages were just ugly and lacked customization (this was before Spiffy). Before and after Infusionsoft I used form software like JotForm to take payments (and still do for small projects). It integrates with both PayPal and Stripe, is easy to setup, and mobile responsive.
I also tried Gravity Forms but always ran into errors using Stripe that I didn't feel like troubleshooting. I even tried membership plugins to handle payments. Digital Access Pass was my first membership plugin that I used to take payments. It worked fine. The pages were ugly (they've improved them a lot now) but it worked.
Eventually I landed on WooCommerce and I really like it. I have it deeply integrated with my Academy (more on that later) and learned how to make custom checkout pages for all my products. I'll admit, it took me a while to figure it out, but once I did I was off and running and have been ever since.
However, after forgetting to update my subscriptions plugin for WooCommerce I wasn't able to properly process payments. It would give the end user all types of errors. As of right now I was able to save/recover $5k from this issue but there's no telling how much I actually lost by not updating the plugin in time. For that reason I now use and recommend ThriveCart for all my initial product sales.
ThriveCart is built specifically for ActiveCampaign and it just simply works. I'm able to easily create customized checkout pages fast that add tags (and removes them) at the point of checkout. Last year I was able to grab it for a promotional one time fee of $599 and within 2 weeks made my entire investment back by selling my course using ThriveCart.
Currently I use a combo of both ThriveCart and WooCommerce. I've learned it's always a good idea to have a backup payment processor in case one fails (as WooCommerce did due to my own negligence).
Start building checkout pages with ThriveCart
Membership Sites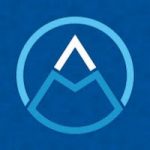 A lot of people struggle with configuring membership sites. My first membership plugin was Digital Access Pass. A family owned business with great support and a great product. I just never really had the need for a membership site when I bought the plugin. However, I've built many membership sites for clients using it.
Somewhere along the way MemberMouse hit the scene and I tried it out and really liked it. Again, didn't have much use for it personally but used it on client's sites with really good results.
By the time I was ready to build my membership site I needed it to integrate with ActiveCampaign, WooCommerce, and LearnDash. Hello Activemember360! It changed the game for me.
The same creator of the iMember360 plugin for Infusionsoft made the ActiveCampaign equivalent and it is great. It gave me the ability to use tags to set access to content. This means I can use the power of ActiveCampaigns dynamic automation builder to provide and revoke access to content on the fly.
My entire Academy runs off the AM360 software plugin and gives me all the freedom and flexibility I need to create an easy to use learning platform for my students.
Build a dynamic membership site with ActiveMember360
Online Courses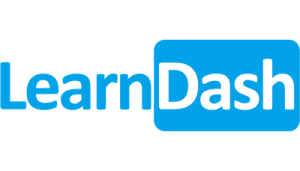 Like many others, I recently discovered the tremendous value of online courses. They have transformed my business in ways unimaginable.
The first course I ever sold was my Campaigns That Convert course. It detailed how to implement my single-double opt in strategy using ActiveCampaign to increase email engagement and keep a clean list. At the time the only need I had was a platform to host my videos and take payments. For that I chose Teachable.
It wasn't long before my marketing needs outgrew what they offered natively. Building landing pages required more coding than I wanted to do, they didn't integrate with any page building platforms (and probably still don't), and sales automation was all done through Zapier. While I do use and like Zapier, I've found for things like courses I needed a tighter, more direct integration with ActiveCampaign for more control. Therefore, I left the self hosted approach for a custom built approach via WordPress.
I figured since I've seen, and heard, so many marketers use OptimizePress that I'd do the same. What a mistake.
My frustrations with OptimizePress are far too long to detail in this section but just know it was a PAIN trying to set everything up. Mainly because there is no native course tracking that automatically marks lessons as completed or tracks your progress. You have to do it all manually.
It pains me to say it because I really like the people over at OptimizePress, but I'd never use it to build a membership site for selling online courses.
My next, and final, option was the LMS WordPress plugin approach. For that I chose LearnDash and am so glad I did. It handled all my course creation needs regarding tracking progress. The team at Learndash are very responsive if you run into any issues and are always updating the platform. Not to mention it integrates with ActiveMember360 so I can set course access based on tags in AC. Really ninja stuff!
If you're not using WordPress you'll need to go the cloud route. For that I recommend Thinkific. It was a lot cleaner and easier to use, for me, than Teachable was.
Build an online course with Learn Dash
Online Scheduling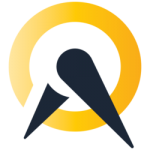 I've always loved online scheduling the minute I realized it was possible. In fact, how I found out about scheduling online was through various entrepreneurs using a platform called TimeTrade. Signed up for the platform, used it for a little bit, and hated it. Their customer service was terrible and they rarely added features at the rate their competitors were (now it looks like they've shifted their messaging towards larger companies than entrepreneurs).
For that reason I left and tried out ScheduleOnce. I really enjoyed it. It had all the features for entrepreneurs TimeTrade refused to acknowledge. However, to get some of the more advanced features you had to pay upwards to $20/mo. or more. That's when I found AcuityScheduling.
Acuity offered everything ScheduleOnce did and the advanced features I was looking for at a price of $9/mo. I've been using them for years now and don't have a single complaint. It's highly customizable, you can sync multiple Google Calendars, take payments, offer coupons, and more. Not to mention their Zapier integration is really nice.
I also use Calendly for scheduling my time online at ActiveCampaign. I enjoy the interface and the ease of use. It would definitely be my second choice if Acuity ever fails me.
Start booking appointments online with Acuity Scheduling
Website Hosting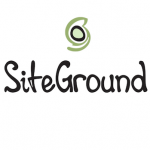 I use SiteGround from all of my web hosting needs. I have found them to be reliable and their support is extremely fast and helpful. I used to swear by Bluehost until my website go hacked (from a lack of updating my plugins) and Bluehost couldn't identify what files I needed to remove or provide any guidance. Instead, they wanted me to pay for an additional service to do so.
When I moved to SiteGround the same issue carried over and they not only identified the corrupt files but provided assistance in removing them. I've been going strong with SiteGround ever since. I made an instructional walk through to show you how to get started with SiteGround and setup your first website within 6 minutes here.
Click here to get started with SiteGround
WordPress Theme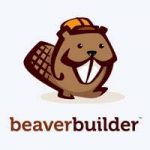 For all my websites I now use BeaverBuilder. But that wasn't always the case…
The first theme I ever tried was Thesis. As an engineer the coding required didn't overwhelm me and it was what all the Internet marketers were bragging about. I spent hours trying to figure out how to do basic stuff. Later, out of frustration, I found the Genesis Theme (by Studio Press) . They had the same Framework and hooking ability as Thesis but a lot more themes, better designs, and seemed easier to use.
Paid for a developer's license to get all the Themes for free and never looked back. After years of developing with Genesis (mainly the Dynamik Theme) I grew tired of the code required to make a functional site. I wanted something just as powerful but a lot easier to use. That's where Headway Themes stepped in.
Headway provided a Drag N Drop interface to create advanced website layouts without having to write code. They even had a built-in design editor to allow you the ability to design your site without writing CSS. Some of my sites still run on Headway (only because I haven't had the time to migrate them over).
While using Headway I discovered the BeaverBuilder plugin. It won me over instantly with how easy it was to design pages with it. Soon I figured out how to use both Headway and Beaver Builder together seamlessly. I would still be using the combo but a recent post from Headway made me reconsider the platform's future stability. This put me on a path to find an alternative.
That alternative was the Beaver Builder theme. Coupled with a few plugins and I am fully satisfied with my setup (this site was built with the Beaver Builder Theme and plugin). Now that they have launched their new Beaver Themer plugin (which allows me to use their Drag & Drop interface on all posts, including custom post types) I won't be leaving the Beaver community for a long time. I love it.
Click here to check out Beaver Builder
Email Marketing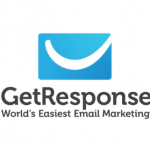 GetResponse is my email marketing platform of choice. I learned about the power of email marketing from Jeff Walker's product launch formula. Following is advice to a tee I chose Aweber. However, I never really enjoyed the Aweber experience. It was always limited and quite ugly back in 2010.
A friend/co-worker started using GetResponse and trying to convince me to switch. Since I was new to email marketing I thought Aweber was the only way to do it "right". I finally took a chance and tried the platform out. It was my first time breaking from the common path in Internet marketing. They had features like a Drag N Drop email builder and action based autoresponders the won me over. Plus, their platform was very easy to learn and use. When my marketing needs outgrew email marketing for my business I started using marketing automation but never cancelled my GetResponse account. I still use it to send out emails on another website I own.
Try GetResponse for a month free
Landing Pages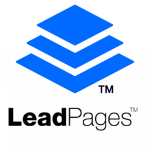 OptimizePress was the first marketing software I ever purchased (after Aweber). All the gurus were using it and running membership sites off of it. Back then, however, I could never get my pages to look and function quite right.
From padding to weird behavior on mobile devices I always ran into issues. Over the years I've tried using OptimizePress for projects but always end up abandoning them. I have nothing against the company and know MANY marketers that swear by them. I'm just not one of them.
Instead I spent most of my time using and learning Leadpages. Since it's early stages LeadPages has always the leader in lead gen. From the blog, to the webinars, to the product; it was all about the conversion. You can only imagine my excitement when I started working there in 2014.
As time went on other players came to play. Most notably Thrive Themes. At a competitive price point and a feature packed product offering, Thrive really had me reconsider my "loyalty" to Leadpages. Not to mention the halt in the product development that allowed other competitors like Thrive and ClickFunnels to catch up.
I'm still a Leadpages user but do find myself using Beaver Builder (web pages and thank you pages) and Thrive (quizzes and light boxes) more and more for my marketing needs. Any time I need to run a webinar and integrate GoToWebinar (or WebinarJam) with ActiveCampaign with one step I use a Leadpage.
Build high converting landing pages with Leadpages
Webinars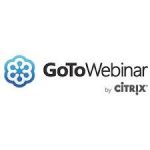 My very first marketing event online was a webinar. After studying Clay Collins and listening to Lewis Howes preach on how effective webinars were I decided to try it myself. I used a platform called MeetingBurner. My main goal was to have people register, show up, and buy. Didn't give much thought into pre-webinar follow up or post-webinar nurture besides the system default email reminders.
The platform worked fine (for my extremely basic needs starting out) and I don't recall having any issues. However, my needs and expertise have grown since then.
GoToWebinar has helped me generate more money online than I can count (literally). It was the platform of choice when I was at Leadpages as well as a lot of private clients of mine. It just works. It's expensive but it works.
Now I find myself willing to test the waters a bit. I'm having good experience with Zoom webinars (and meetings)and also have WebinarJam and have yet to give their updated video platform a run. If any of the two hold up for my marketing needs I will be willing to change my recommendation. But for now, it remains as GoToWebinar.
Run a live webinar with GoTo Webinar
If you have a question or comment about my tool selection let me know in the comment section below. Also, if you're loving a tool that isn't mentioned I'd love to know about it in the comments below as well!
Disclaimer: I have personally used every tool mentioned on this page. My recommendation come from real life experience using these tools to produce results in online marketing. I may or may not receive compensation for any tool you decide to sign up for and use through clicking any links on this page. However, this in no means has shaped my opinion towards the tools listed or influenced my recommendations.