I've spent the entire week down in Arizona at Infusionsoft's PartnerCon.
It's their annual conference for their certified partners to come together, connect, and network.
I was fortunate enough to give a presentation on stage about LeadPages and speak to the crowd on how to maximize the conversion rate of your marketing campaigns. It was a lot of fun (that's me and my partner in crime Brandon Lytle, and Director of Partner Sales of Infusionsoft Chadwick Kerby below).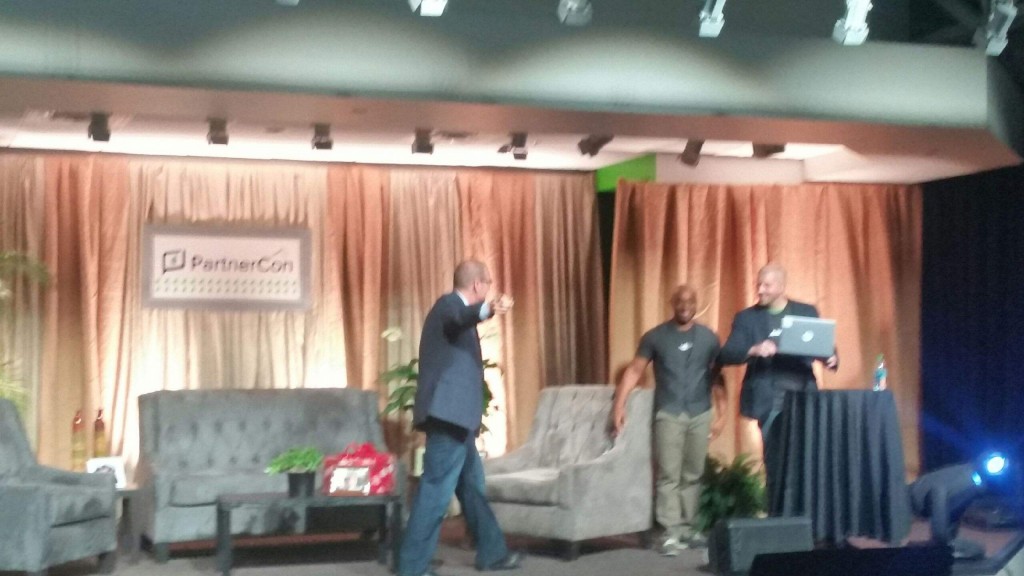 After all the networking, break out sessions, and presentations I walked away with one glaring realization.
There is a HUGE hole in the state of marketing automation in all the major platforms (not including Hubspot, they actually get this right).
That huge hole is metrics.
The ability to accurately and quickly measure the effectiveness of your marketing campaigns. funnels, and follow up sequences. There are a couple metrics every business should be measuring and nobody could give me a clean way to do this natively. They were…
List growth. New leads vs. existing leads on a month to month basis.
Conversion rate of automation sequences. I can't be the only one interested in how many customers my automation sequences are creating.
This isn't just an Infusionsoft issue. I also could not get a clean way to do this in ActiveCampaign or Ontraport. There are probably dashboarding apps to do so and you can always use a strong tagging convention to help you extract this data, but it's not natively available in ANY of the platforms mentioned above (to my knowledge).
I think that is ridiculous. It's almost as if the tools are training you to NOT pay attention to your metrics and NOT use your data to help you determine how effective your marketing is.
Here's the thing, the data exists in the apps they just don't present it to you in a nice and actionable way. Forcing you to use Google Sheets with fancy formulas and graphs, or some 3rd party application, to do what should be standard.
If you are measuring these metrics natively with ActiveCampaign, Infusionsoft, or Ontraport I'd love to know in the comments below.
OR
If you have a 3rd party app that spits out these metrics nicely, and cost effective, please share below.
I've been trying to solve this issue for a while now and have come up with no solution besides Google Sheets with formulas, which is what I'm currentl y doing. But there's gotta be a better way.
Help!..
Ready To Become A Marketing Automation Insider?
Join hundreds of entrepreneurs and digital marketers who receive monthly tips and strategies on how to leverage marketing automation delivered straight to their inbox. Never miss an update and stay "in-the-know" with this emerging space.