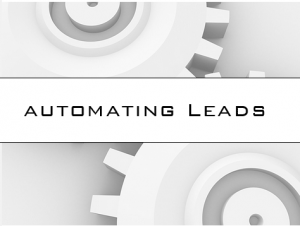 Your time is valuable. In fact, it's money.
Nothing worse than wasting money by generating the wrong clients for your business. I think we've all seen these types of clients.
They're the ones that want as much free time during a complimentary consultation as they can get. They have no problem asking as long as your providing a free service.
However, as soon as money is mentioned things get real quiet. They no longer respond to any emails or offers you have made.
The world is full of people like this.
The world is also filled with people who are looking for your exact product. They have their wallets open and are willing to pay you accordingly for your expertise. They understand their business and the immediate value you bring through your products and services.
These are the people you want to spend your time with. If you are going to talk to a prospect let it be the highest qualified prospect that is most probable to purchase what you have to offer quickly.
Lets discover exactly how to do this in an automated fashion.
Who Has Their Wallets Ready?!
As your business grows, and your marketing gets sharper, you will want to ensure that your processes and systems are structured to handle the in flow of prospects. Your momentum will exponentially increase as you fill your sales funnel with more and more of these "wallet-ready" prospects.
However, the fastest way to kill momentum in your business is to waste time on prospects who do not fit your ideal client profile.
The question becomes…how do I filter through prospects that won't pay me without talking to them first? I'm glad you asked, here's the 3 steps I highly recommend to generate highly qualified clients that will pay you quickly.
Filter them with a form
Using a web form to collect information BEFORE you talk with prospects can save you loads of time before you decide to speak with a prospect. It gives you the ability to research who they are and think about how your business can meet their needs.
This ensures that when you do spend time talking to them it is time well spent. Mature questions and answers are being exchanged and needs are easily identified and met.
TIP: You can even use conditional logic in your webform to show/hide certain fields based on your prospects input. Take it a step further and create a custom 'Thank You' message for highly qualified prospects.
Hands-Free Scheduling
Your prospects should have the luxury of scheduling time with you at their convenience. You should not waste time by sending emails back and forth to determine a time that works best for the both of you. Instead you should let your scheduling software do the heavy lifting for you.
The best way to do this is to use Google Calendar and sync it with your online scheduling software. That way the times that are already reserved on your calendar do not get offered to your prospects as available time slots. Say good bye to infinite email trails and overbooking!
TIP: If your online form software allows, you can configure it to send your prospect directly to your online scheduling software when they complete the in-take form.
Close the Deal
By now you have successfully qualified your lead and scheduled them at a time that works best for the both of you. Here's the best part…it was all done automatically!
Gotta love automation done right.
Don't party too hard just yet. You still have to close the deal. However, with the amount of information you've collected up front along with the research you were able to do before the call this should be a breeze.
Remember to do more listening than talking and make sure you fully understand the needs of your prospect. By qualifying them first you eliminate the need to convince them your service is just right for them. Therefore, you can focus on communicating exactly how your product or service will best fit their needs.
Once the deal is done…I sure hope you are setup with a way to receive payments for your products and services quickly.
TIP: Use a conference call number that has recording capability. Listening to this recording will give you great feedback on what you may need to improve during closing a deal with a prospect.
This is the true power of automation when it comes to scheduling appointments with the right prospects. I offer a Do-It-For-You solution if you don't want to get boggled down in all the technical details but would like to become more efficient in your business.
Remember you owe it to yourself and your clients to ensure that time is spent efficiently. This will result in more business transactions for you and a higher level of respect from your prospects for making the best of of their time.
Ready To Become A Marketing Automation Insider?
Join hundreds of entrepreneurs and digital marketers who receive monthly tips and strategies on how to leverage marketing automation delivered straight to their inbox. Never miss an update and stay "in-the-know" with this emerging space.