Welcome to another issue of the Marketing Automation Report. This month was a rough one for ActiveCampaign with a lot of people reporting issues with logging in and/or sending emails.
To be fair I left Ontraport over stability issues a while back. As a new customer I had the worst experience getting started and it all had to do with issues I'm assuming came from them upgrading their platform.
What's even more interesting is that I had nothing but success implementing Ontraport (Office Autopilot at the time) for clients. In fact, it worked so good for them I figured I needed to do the same for myself. But the trust didn't transfer when I purchased my own account. I wasn't as forgiving when it was my business and my contacts.
What I've learned in working with multiple startups is that there will always be technical issues and barriers. However, depending on the customer and how long they've been a user, forgiveness is not always achievable. Even though it may force them into the hands of a different tool that has less features.
Hopefully, if you're an ActiveCampaign user this month's issued didn't affect your business badly. If so, hopefully there is some forgiveness you're willing to extend and hang in there as the company continues to scale. Otherwise, you'll receive no judgement from me for moving on to "greener" pastures.
Enjoy the report!
Thrivecart's New Functionality
I've written about Thrivecart many times before and how easy, inexpensive, and useful their product is. As someone who only sells services and/or digital products it hasn't been on my wishlist for the ability to ship physical products.
But it's a welcomed addition since I know a lot of other businesses do. By adding the ability to sell physical products Thrivecart continues to prove their commitment to creating the best of breed checkout software online.
They also added payment options. Prior to this you had to have a separate product for each payment plan option you offered. This made the checkout process a bit clunky because you had to use hyperlinked text on each checkout page to link to the other in order to provide multiple payment options. Not ideal at all.
Now you can display multiple payment options on a single checkout page. This should help boost conversions by minimizing one more step during the checkout process.
Source: https://www.facebook.com/groups/ThriveCartAcademy/permalink/1966993636893158/
Mailchimp Knows Marketing Automation?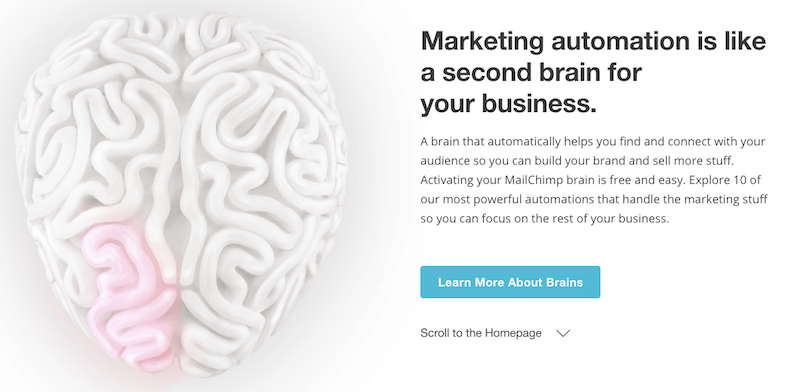 Let me start by saying Mailchimp is an email marketing force. I think the only email marketing company close to owning a similar share of the market is ConstantContact (yuck!). They have done a great job building an email marketing brand and marketing it effectively.
However, it seems as if they are now positioning themselves as a marketing automation platform. Using the theme of Mailchimp being a second brain for your business (which I think is brilliant). But are they shooting too high?
I think this is just the beginning of their repositioning and we won't know for sure until another 12 – 18 months. But as of now…No Mailchimp is NOT a marketing automation platform. Here are the 3 main reasons why I say that:
No CRM. You are still limited to managing lists instead of contacts.
Limited logic. All of their workflows (or automations) are linear. Meaning the next step always relies on an action from the previous. No way to skip (or jump) steps.
Automation for email only. No matter the amount of "automation" they provide to you, the result is always sending an email. No way to automate any other processes in your business with their platform.
So while it's free to get started, and easy to use, it has a long way to go before it can truly compete as a marketing automation contender. They have a lot of money and employees so maybe they can close the gap quicker…but I'm more pessimistic about that than I am optimistic.
Plus, they may not want to go full marketing automation. Which is fine. Just don't market yourself as a marketing automation platform when you're really an email marketing automation platform. There is a big difference.
Source: https://mailchimp.com/brain/#/automations
Calendly's Missing Feature
I am an Acuity advocate. Love the software and have been using it for years. However, at ActiveCampaign, I use Calendly. While I think it's clean, quick, and feature packed; there's one missing feature that keeps it from being a tool I would ever use personally.
It's contact management.
In Acuity, I can login and see a list of people who have ever scheduled on any of my calendars. From this same view I can easily setup another meeting by selecting the meeting type and even overriding my availability. For instance…
There are a lot of times when it's easier for me (or someone on my team) to login and schedule a new appointment with a previous client than it is to send the client the link to do so. Especially if I may need to schedule it in a time block that is not available on my calendar.
Try doing any of those two things in Calendly and you'll see exactly what I mean.
I still like Calendly as a scheduling solution, but there's no way I would ever consider using it over Acuity until they added some form of contact management.
Chat Bots here to stay?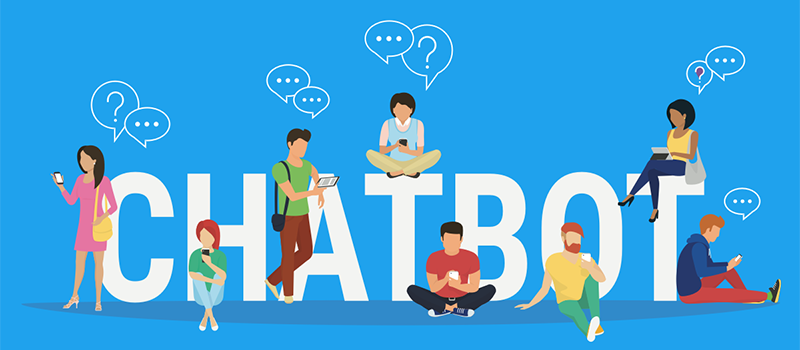 If you've ever attended one of my live Office Hours at ActiveCampaign, you know I'm big on using multiple channels in your marketing.
The days of relying solely on email to get your message across was short lived and a lot less effective as it once was. Email marketing is still extremely effective, but using it as your only channel is where that effectiveness will start diminishing.
Therefore, as marketers we must always be searching for other channels to acquire and engage with our contacts. Facebook chat has emerged as a new channel.
I haven't personally used FB chat bots but have been hearing really good things about the engagement percentage of such a channel. A couple brands have used it on me and I will admit it didn't feel cheap or impersonal at all.
Platforms like ManyChat have built in automation capabilities that help ensure your chat communications are nice and personal. This is a space I will definitely be keeping my eye on in the near future.
If you're using Chat Bots with any level of success I'd love to hear about your experience in the comments below!