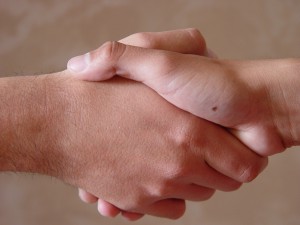 As a business owner and entrepreneur you quickly become aware of the fact that clients are not forever. They eventually run out.
In fact, it seems to happen at the most inopportune times where you realize you've just finished with your last project and there are no prospects in your funnel.
Most of the times this happens at a point where you need immediate income. In a last minute effort, you resort to your latest lead generating strategy hoping it succeeds quickly.
The reality is, it rarely does. On time that is.
Having a successful business means keeping the right focus in all the right areas…always. Unfortunately, for busy business owners lead generation seems to be the first thing that suffers once they start doing actual work.
One of the main reasons this happens is because your lead generation strategy is not ongoing and automated. Simply put, if generating leads requires your hands on attention; when your hands move to another area your lead generation is put to a halt.
You need a solution that is continually nurturing your prospects and keeping them warm and ready for you. A solution that is keeps you in front of your prospects and fresh on their minds as you work other areas of your business.
This solution, my friend, is email marketing.
Email marketing is the ability to send emails out to a list of prospects that have "opted in" and given you permission to do so. With the power of an autoresponder you can have a sequential string of emails going out to your prospects keeping them in-the-know about your business.
Even better, it provides you the opportunity to convert one-time buyers into lifetime customers. Now email marketing software alone will not achieve this, it takes a bit of strategy and understanding how the technology works.
That's why I have prepared what I call the 3 P's of email marketing necessary to create lifetime customers. They are Preparation, Product, and Personality.
Preparation
"Those who fail to plan, plan to fail", right? You will be strategically building relationships with your list and putting your expertise on display. To do it correctly you need to plan out your email sequence.
You should have a sequence prepared that engages your audience and uncovers their pains and struggles in their business. This not only lets you know what type of solution to offer, but also allows you to qualify them for other existing products.
Product
Once someone purchases a product, you need to determine what's next for them. You should have products at every price point. For example, lets say you have products at the following entry points: Beginner (free – $197), Intermediate ($297- $997), and Professional ($1,997 and up).
Depending on which level the prospects enters your funnel you need to have a strategy that will upsell them to the next product in line. Email marketing will help fill in the gaps between products to help prospects understand how to continually get more value from you.
Personality
Tying it all together is your personality. You must be able to do all the steps mentioned above while still sounding very personal. You can do this by asking for their first name on your web form and including it in your email. Avoid writing in a voice that addresses everybody on your list. Instead write your emails as if you are writing to a single individual.
Remember the purpose of email marketing is to build a personal, working relationship with your prospects, not appear as some large, intangible entity with a bunch of fancy products.
People buy from people they know, like, and trust. The fastest way to prove all three to your prospects is to be as human and personable as possible in your marketing.
The take away
Studies have shown that people are more prone to buy your second product if they are satisfied with your first. So you are literally robbing yourself by not offering multiple products to your prospects and building ongoing relationships with them.
These strategies implemented correctly can benefit your business greatly. They can transform your business into an automatic lead generating machine that never turns off.
Don't just take my word for it, try it yourself. Fire up your email marketing software and start planning out your sequence of emails and the frequency in which you will send them. Stay consistent with your schedule for sending and remain personal. Watch the results roll in.