Please use the bio and media below for any podcasts, featured blog posts, interviews, or any additional media appearances.
Full Biography:
Chris L. Davis is he founder of Automation Bridge, an online publication for equipping digital marketing professionals with the skills to deploy automated marketing systems for businesses looking to scale quickly. His meticulous and systematic approach to business growth has enabled him to help tech startups raise a collective of $157 million in VC funding to date.
With vast experience mentoring marketing professionals and training small businesse owners, Chris is committed to helping companies leverage the power of automation to maximize their earning potential while remaining lean in operation.
Recently, he served as the Director of Education at ActiveCampaign where he was responsible for creating an education department and the culture of learning through the dissimination of content in the forms of: guides, blog posts, podcasts, webinars, employee training and onboarding, and in-person workshops across the world. Such content is being used to date by various trainers, employees, and users alike. These efforts have enabled ActiveCampaign to secure $120 million in VC funding to date.
Previous to ActiveCampaign, he served as the Head of Marketing Automation at Leadpages, where he engineered and built an automated marketing system to sell the company's online landing page software. This marketing system helped the company scale it's monthly recurring revenue (MRR) to acquire $37 million of VC funding over three rounds within 3 years.
His professional background consists of working for Lockheed Martin for 7 years as a firmware engineer where he programmed microprocessors for the United States' defense technology.
Chris holds a Bachelor of Science (BS) degree in Electrical Engineering from Kansas State University and a Master of Business Administration (MBA) with an emphasis in Project Management.
With more than 12 years of professional experience in the technology and business space, he is passionate about helping companies grow strategically through the use of technology in their marketing.
Short Bio:
Chris L. Davis is one of the most highly sought after marketing automation consultant and advisor in the industry. He has held leadership positions within numerous startups (including Leadpages and ActiveCampaign) which has enabled them to raise a collective of over $157 million in capital to date. This specialized marketing experience coupled with his corporate experience as an Electrical Engineer, for 7 years, has enabled him to create a systematic approach to automating business processes that increases profits exponentially.
As the founder of Automation Bridge, Chris focuses his efforts on training the next generation of digital marketing professionals on his framework to deploy automated marketing and sales systems inside of small business to maintain a lean operational footprint while experiencing enterprise level revenue scale. Enabling businesses to thrive in this digital age and the marketing professional the opportunity to build a profitable business and maintain a longstanding career in the field of marketing automation.
Head Shot: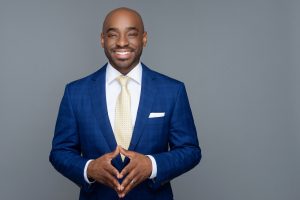 High resolution for media and print