Campaigns That Convert
How to Build Bulletproof Follow Up Sequences That Create Customers Out of Website Visitors
Could your business benefit from more customers from sending email?
You've seen other entrepreneurs send emails and make money with great success yet it continues to be a mystery to you.
You have followed their formulas step-by-step without any real results.
Happens to the best of us. Myself included.
Creating campaigns isn't rocket science but they do require an understanding of logic that can be extremely confusing for entrepreneurs.
It's time to learn how to build profitable email campaigns in ActiveCampaign.
After sending crappy emails for years, I finally figured out the foundational elements in making highly successful email campaigns. All it took was a few key shifts in my approach and the results happened instantly.
My belief is that if you were to start right now you could have your first profitable email campaign up and running within the next 24 hours.
Imagine having a system in place that you KNOW converts a portion of your newly acquired leads to satisfied customers for you.
What would it be like to not have the pressure of trying to sell your products to potential customers knowing that your new system will do it for you in a way that's natural and non-salesy?
Even while you sleep.
Let me be the first to tell you...
There's no greater feeling in business than having a proven email campaign selling your product for you.
That's exactly why I am sharing one of my most highly effective strategies with you...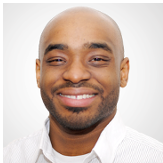 Chris L. Davis
#1 Educator in Marketing Automation
Hi, I'm Chris Davis and I create marketing systems that will run your business by themselves. With over 12 years of experience in automation (as an Engineer and Entrepreneur), I have perfected the art of  sending automated emails for you to easily learn and implement.
After seeing entrepreneurs continuously struggle with using email to drive more sales I decided to eliminate the complication and reveal one of my most powerful strategies to nurture subscribers to become satisfied customers.
Now it's yours...
Introducing...
CAMPAIGNS THAT CONVERT
A Complete Automated Follow Up System For Your Business
Campaigns That Convert is the most detailed, and easy to follow, online course that provides everything you need to build a digital  strategy to take your new website leads and turn them into loyal customers.

This online course was created to solve the most commonly asked question in email marketing...
"Should I use single opt-in or double opt-in?"
The answer is both!
Campaigns That Convert is the most effective way to build all of your email campaigns by leveraging the ease of use of single opt-in while providing the security and list hygiene of double opt-in.
You can now have the best of both worlds.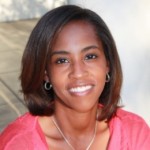 "I used Chris' strategy to cleanup my e-mail list and my list went down in subscribers, but my open rate on the last e-mail is already at 40%. And, here's the kicker 😉 I have more opens on this smaller list than on the earlier e-mails that I sent to the entire list. I now have confidence that not only am I sending the right message out, but it's also going to the right people who want it, will read it, and act on it. Thank you Chris!"
- Sibyl Chavis, Founder, Live Today Better
THE BLUEPRINT YOUR BUSINESS HAS BEEN WAITING FOR
Tested and proven digital strategy to add contacts to your email list with the least amount of friction. This strategy will allow you to sell more products faster by automatically identifying the hottest leads in your database.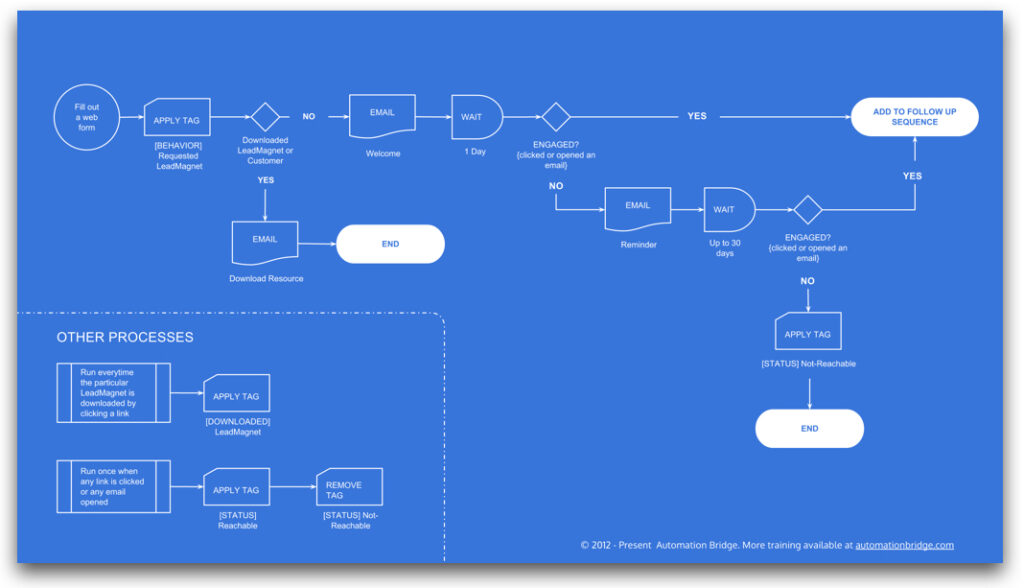 This online training is a compilation of what I have discovered works after countless years of building out profitable systems for clients.
I don't hold anything back in revealing the exact strategies that has been used generated millions of dollars from sending emails.
It's been tested, broken, rebuilt, and perfected for your immediate ease of use and implementation.
IT'S MORE THAN A COURSE...IT'S A COMMUNITY
As a student of Campaigns That Convert you will have access to a community of students (along with myself) to guide you through every step of the way.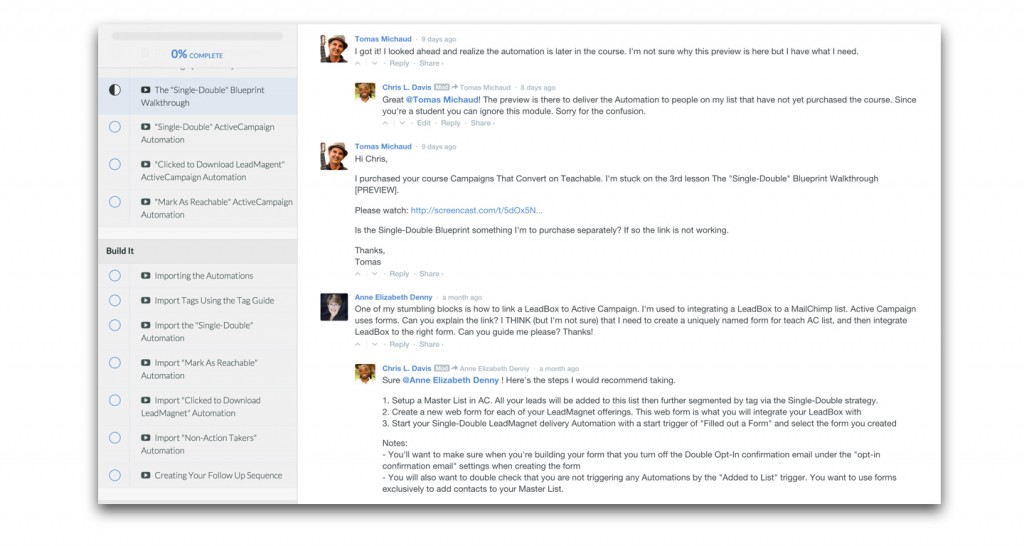 Simply log in to the course at anytime and ask any question and receive immediate help and individualized advice.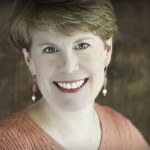 "Chris Davis has a knack for clearing the fog of marketing automation. With easy to follow instructions and examples, he teaches his students how to construct an email follow-up sequence that get new subscribers to engage with emails the moment they're added to your list. His affable style makes the course enjoyable. And his response to questions posed by students demonstrates his true expertise and genuine commitment to communicate the content clearly."
- Anne Elizabeth Denny (student), Speaker | Author | Conversation Catalyst
HERE'S WHAT YOU GET
The moment you enroll you will receive access to all the resources you need to get up and running quickly.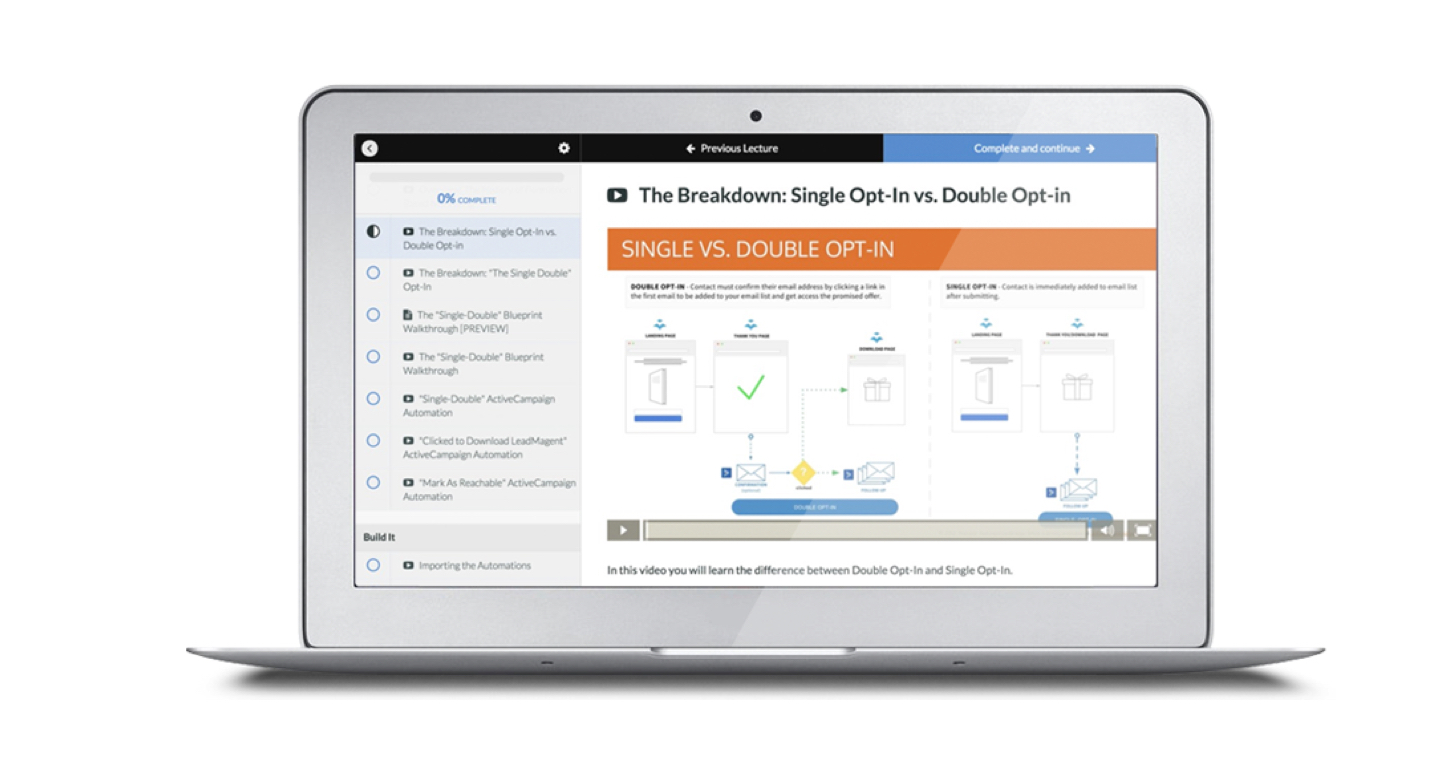 Hours of HD Training
Instant access to over 18 videos and more than 3 hours step by step training to make implementation easy and fast. Watch them from your desktop or tablet at your convenience.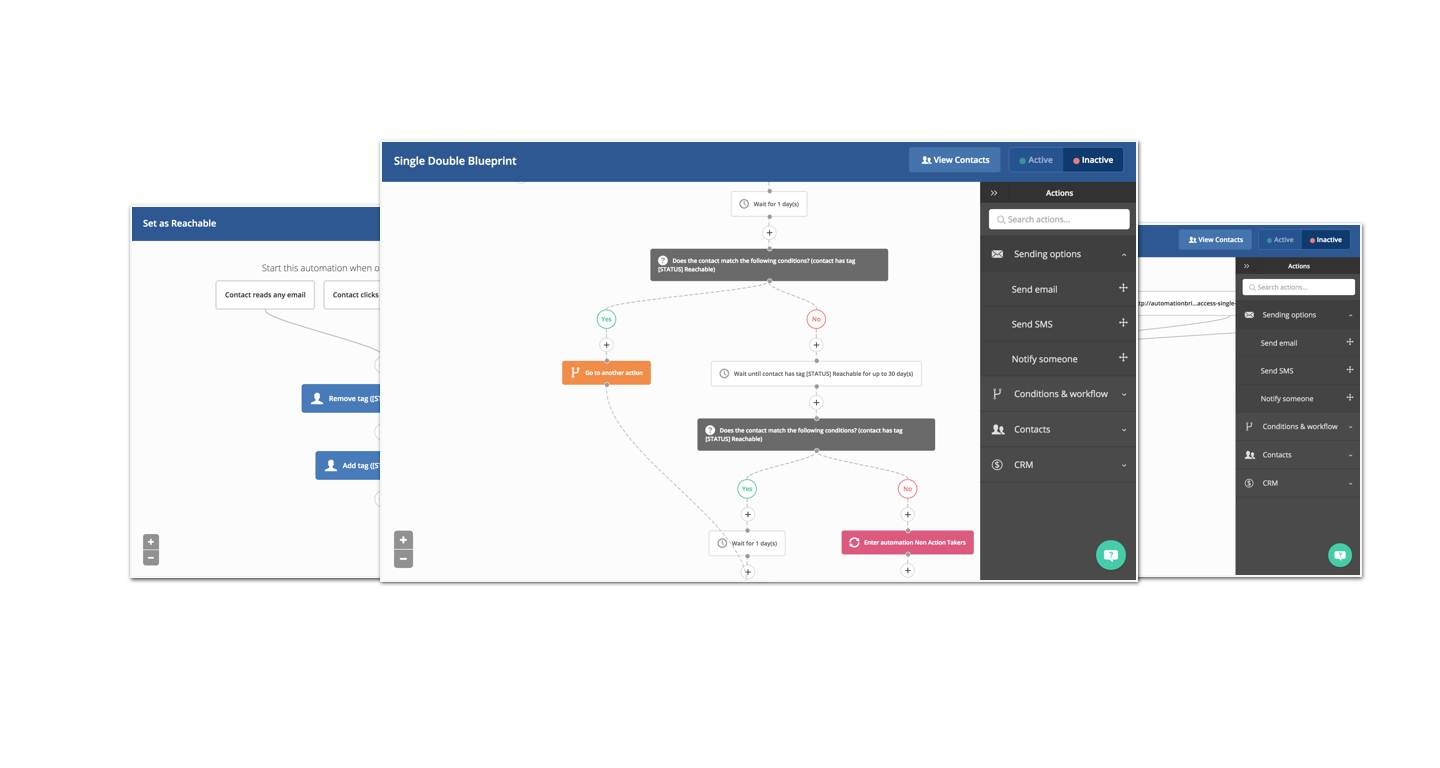 Automation Done For You
Never start from scratch again. All the resources you need to implement your new digital strategy quickly are instantly available for you to download. Forever.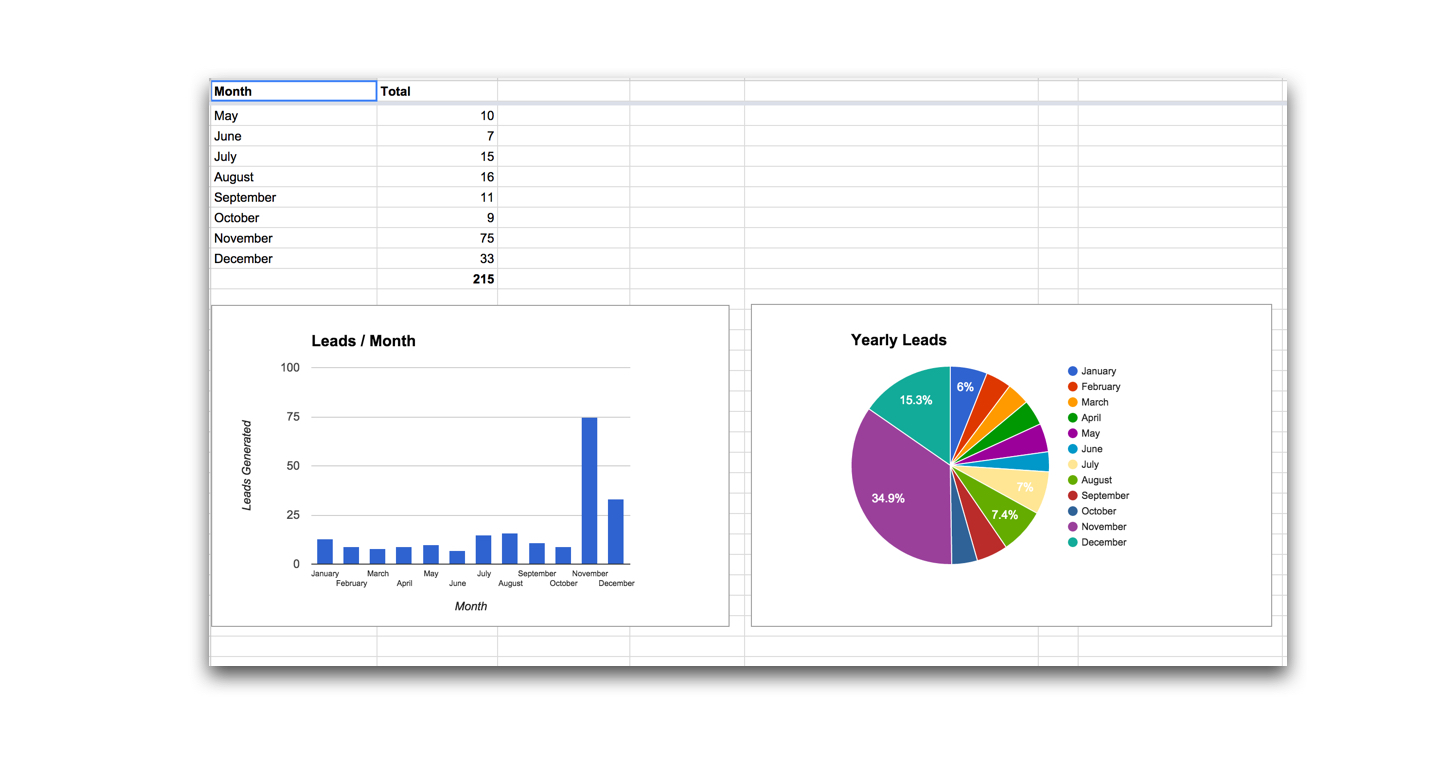 Easy Analytics
Take the guess work out of your marketing and know exactly what's working so you can repeat it with ease with an auto-populating dashboard of all leads generated throughout the entire year.
Browse the entire course curriculum below
Module 1 - Learn It
Overview: The History of Permission Based Marketing
The Breakdown: Single Opt-In vs. Double Opt-in
The Breakdown: "The Single Double" Opt-In
The "Single-Double" Blueprint Walkthrough
Start Now
Module 2 - Build It
Importing the Automations
Import Tags Using the Tag Guide
Importing Your Follow Up Sequence
Importing "Non-Action Takers" Automation
"Single-Double" ActiveCampaign Automation
Importing "Single-Double" Automation
Importing "Clicked to Download LeadMagnet" Automation
Importing "Mark As Reachable" Automation
Module 3 - Measure It
Testing Your Automation
Calculating Your Conversion Rate
Creating Your Auto-Populating Dashboard
BONUS #1 - Email Engagement Automation
Do you know how long it has been since EVERY contact has opened an email? You will now.
This bonus Automation comes pre-configured to automatically tag contacts when they become inactive. Once imported it will tag all contacts that have not opened or clicked an email in 30 days, 60 days, and 90 days.
BONUS #2 - Email Sending Strategies
This bonus module reveals strategies on how to send your broadcast emails alongside your follow up emails in a way that is natural and does not overwhelm your contacts. You will discover:
The differences between Saved Searches and Saved Segments in ActiveCampaign and which is best to use for email sending
A behind the scenes look at how I personally configure my application
How to stop sending emails to unengaged leads without having to create multiple custom lists
"Chris' signature says he's the #1 Educator in Marketing Automation. He's wrong. Not only is he the #1 educator, but he's the #1 marketing automation expert PERIOD. You could spend the rest of your life trying to find someone as good, but you'll come up empty-handed. Chris is the best. Hands-down. He literally built the automation system LeadPages uses, and look how big they've grown! He knows every tool and tactic under the sun. Plus, the guy is completely awesome to work with. If you can ever partner up with Chris, you need to drop everything you're doing and, to quote Shia LeBouf, "Just DO it." He's the best and your business will grow like you never thought it could."
- Sean Bestor, Master Copywriter