Project Manager Helping Companies

Launch Quicker, Grow Faster, and Sleep Better!
I use innovative and unique management strategies to ensure you get the results your company needs!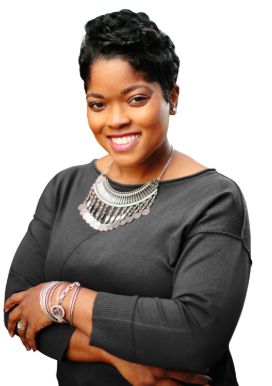 5 Steps For Progress
Companies need a plan in place for continuous growth. Let me share with you our five step strategy to get you started!
Process Understanding

What do we have? In Order to be successful one must first understand the processes in place and what they entail. Without the knowledge of processes the business has no foundation to build from.

Right Hand, Right Things

Who do we need? Many mistakes made in moving a project forward is having specific responsibilities in the wrong hands. You want to ensure you're maximizing the strengths of all your team members by attaching them to elements of the project they can SOAR in!

Right Technology and Tools

What tools do we use? Choosing the right tools for a project is a major component in completing on time and within scope. Having the proper tools can assist in pushing the project forward seamlessly.

Effective Team Communication

What are we saying? Effective communication amongst team members is extremely important. Even more important is creating systems that work for your team and enhances communication and keeps everyone on track.

Process Evaluation and Adjustments

Where are we? Evaluating processes is very important throughout your project. This allows the opportunity to assess what's working and what's not working, providing time for necessary adjustments.
We are confident that following the 5 Steps for Progress will ensure you have what you need to be a Total Success!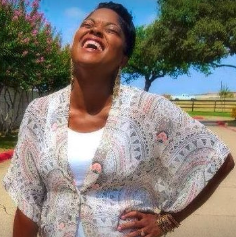 So, Let me introduce myself. I'm Talona!
And I have been a part of companies who simply did not have the strategies needed to produce growth. I worked as an Engineer for over 7 years for multi-million dollar corporations and have flown on the corporate jets with high level executives. Although it was fun and truly a growth experience, starting my own business was always a desire that I could not shake.
After leaving one of the top government contractors due to a layoff, I had the opportunity to take a break from corporate America and become a professional bottle washer (This was only one task out of many! I know some can relate). After four years of taking care of my beautiful home and family the desire for a business continued to fester. I knew sitting behind a desk doing Engineering design work was no longer my thing. I reached back into my history and analyzed all the jobs and skills I had and came to the overall conclusion that there was one thing I loved and seemed to always SOAR in! Project Management!
My first job was managing a team of Architects and Engineers to design buildings, roads and sites for the top Retail company in the world. I absolutely loved being a Project Manager and loved the opportunity of tweaking systems and schedules to not only meet deadlines but complete them ahead of schedule. The look on the executive faces when I would report that a task was completed ahead of schedule gave me such a rush that I knew Project Management was a natural part of who I am. Might I add, managing a home with consistent hungry children, daily chores, and a successful hubby had developed skills I never knew existed.
With all that being said, I decided to use my expertise from my experiences in corporate and focus on building a system that will help your businesses grow at a rapid rate and surpass expectations.
Using our method, "5 Steps for Progress", I am confident that I can create a plan that will produce the results you desire and need!
I would love to connect with you on a free consultation call to show you more in-depth what my services has to offer you!
Are You Ready to Grow?
Why wait? Start now!
Sign up for a free consultation below